The Arab Fashion Council in strategic partnership with Dubai Design District (d3) – a global centre for art, architecture, fashion and design, together with Hu Management, the event's curator are delighted to confirm that Fashion Icon Awards 2021 and Arab Fashion Week will return to its full physical schedule from 24-28 Oct 2021 in d3, cementing Dubai's position as a global destination for design, fashion and talent.
The fashion scene will start on the 24th of October 2021 with the Fashion Icon Awards, an exclusive pink carpet gala dinner graced by celebrities, influencers and media that will attend naming the Fashion Icon 2021 after Lebanese superstar Maya Diab was named last year.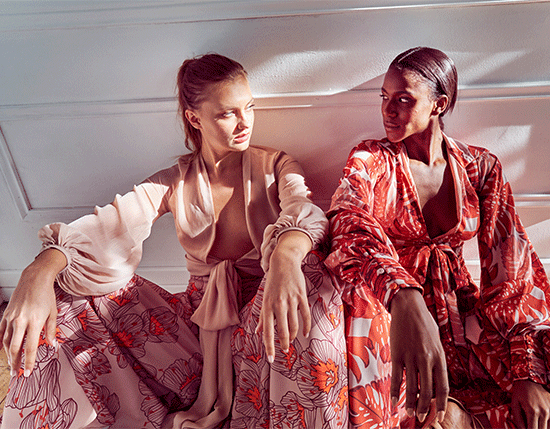 Arab Fashion Week-Women's Spring Summer 2022 will run from the 25 to 28 October, with all shows taking place at d3 and featuring regional and international designers from the United Arab Emirates, Lebanon, Egypt, Iraq, Palestine, Philippines, United States of America, Colombia, Poland, Switzerland, and France. Designers include Amato, Euphoria, Ihab Jiryis, Gosia Baczynka, Germanier, Yara Bin Shakar, Dorota Goldpoint, Autonomie, Weinsanto, Blssd, Glory Ang, Emergency Room, Ester Manas, Zeena Zaki, Michael Leyva, RC Caylan, Poca & Poca and Michael Cinco. All shows will be broadcast live via Facebook, Inc.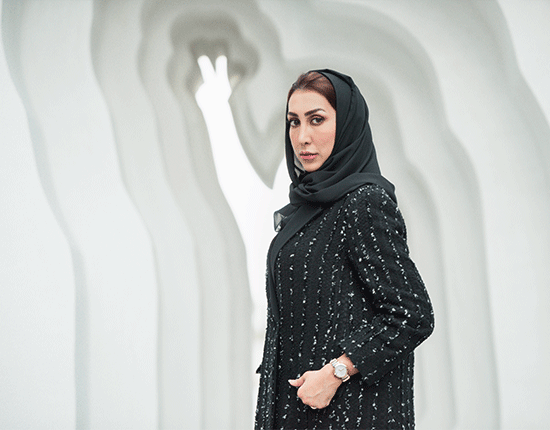 Khadija Al Bastaki, Executive Director of Dubai Design District (d3), said: "d3 is like no other design and fashion community in the world. We nurture an impactful creative community where international and homegrown companies share a common address, providing emerging designers an unrivalled launch pad to a bigger and brighter future.
"It is part of d3's genetic makeup to rethink the regular – innovation is our driving force. We are constantly in the search for new ways to enable our emerging creatives and catapult their unique ideas to great heights. The strategic partnership between Dubai Design District and the Arab Fashion Council paves the way for such opportunities, contributing to the sustainable development and growth of the region's fashion industry."
As part of the continued partnership between the Arab Fashion Council and The Fédération de la Haute Couture et de la Mode, both Councils have featured their respective designers on each other's calendars. Following the Arab Fashion Council's successful activation in Paris, three designers from Paris Fashion Week Women's will present their collections at Arab Fashion Week in a delegation from the French counterpart. The selected designers are Germanier, Weinsanto and Ester Manas.
The event will maintain its robust digital presence thanks to strategic partnerships with a host of powerful technology partners who will launch new initiatives to support the creative industries during Arab Fashion Week.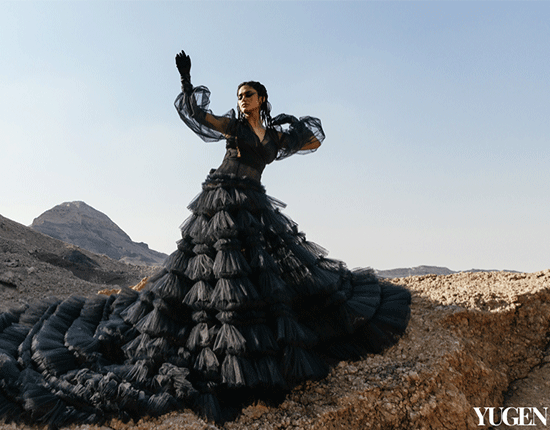 GoDaddy Inc, the company that empowers everyday entrepreneurs around the world, is set to creatives in the UAE and MENA region to leverage their businesses online through its "Catwalk the Walk" campaign featuring Emirati designer Yara bin Shakar, renowned Lebanese photographer Mohamad Seif and Fashion buyer and retail expert Zeina El Ladki.
Selina Bieber, General Manager, MENA, GoDaddy, said, "We are excited to partner with the Arab Fashion Council on this unprecedented project where, together, we will support up-and-coming designers and makers with creative flair. We have seen exceptional promising talent rising in the MENA region, and GoDaddy would like to support their potential every step of the way to help them create and grow their businesses online."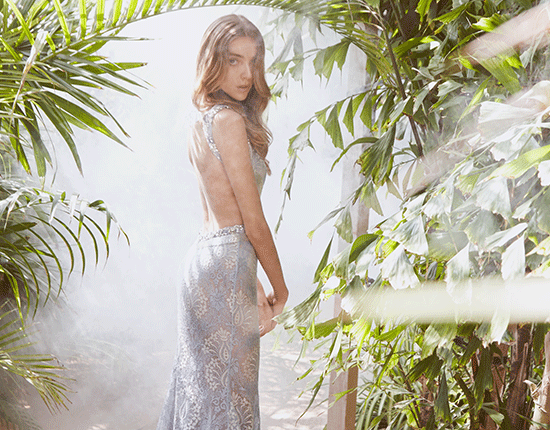 Microsoft will launch a special campaign dedicated to celebrating the new release of Windows 11 which will feature 11 entrepreneurs and designers from the region, as well as give visitors an opportunity to experience its latest solutions to learn, work and play from anywhere.
Ihsan Anabtawi, Chief Operating and Marketing Officer at Microsoft UAE, commented: "we are excited to have Arab Fashion Week return to Dubai as an in-person event with a strong digital presence. This hybrid model of in-person engagement, augmented and enhanced with best-in-class digital experiences is what we want to enable as part of our commitment to provide the best possible tools for people to learn, work and play from anywhere. Windows 11 has been designed as a platform to make this experience seamless."
At the same time, Epson will support designers to exceed their vision through their digital innovation technology, including a collaboration with Michael Cinco featuring a unique printed capsule collection.
Aramex, a leading global provider of comprehensive logistics and transportation solutions, has been named the Official Logistics Partner for the event and will partner with Egyptian Dubai-based label Autonomie to showcase an exclusive capsule collection of sustainable pieces created out of Aramex shipping materials.
Mike Rich, Chief Marketing Officer, Aramex, said: "Aramex is proud to support the Arab fashion industry and elevate its profile on the world stage. As the Official Logistics Partner to Arab Fashion Week, our innovative solutions will provide the speed, quality, and attention-to-details required for the success of regional talents by facilitating the logistics of their online and offline trading channels, especially with the e-commerce solutions we offer and to deliver the creativity of our homegrown talent to their doorstep of their global clients".
Invited guests to the Fashion Icon Awards will be welcomed at the Waldorf Astoria Dubai International Financial Centre that is named the Fashion Week's official hospitality partner.
Established as an international platform which welcomes international visitors and designers worldwide to visit and set up their business in the UAE, Arab Fashion Week is delighted to partner with Etihad Airways as the event's official airline partner. Etihad will fly celebrities, media, and buyers from the fashion capitals to the UAE for Arab Fashion Week. Amina Taher, Vice President Brand, Marketing and Sponsorships, Etihad Airways, said: "We are excited to be partnering with Arab Fashion Week to support the growth of the fashion and creative scene in our home, the UAE. We're proud to nurture the talent on our doorstep while bringing the world to see what the UAE fashion scene offers. As an airline with a network spanning the world's fashion capitals from London, Paris, and Milan, to New York, Mumbai and Sydney, we are perfectly placed to unite the world's fashion industry."
Luxury Italian car brand, Maserati, is named Arab Fashion Week's official automobile partner. Yola Raydan, Head of Brand Marketing, Maserati MEA, said: "Maserati is delighted to support Arab Fashion Week, which is an important platform to the region's creative sector and to provide luxury transport and unique experience to the guests of the Fashion Week. Petrolheads and fashion lovers don't typically mix; however, the Italian marque is more than a suitable partner when you truly examine the luxury and sheer style behind every single one of its vehicles."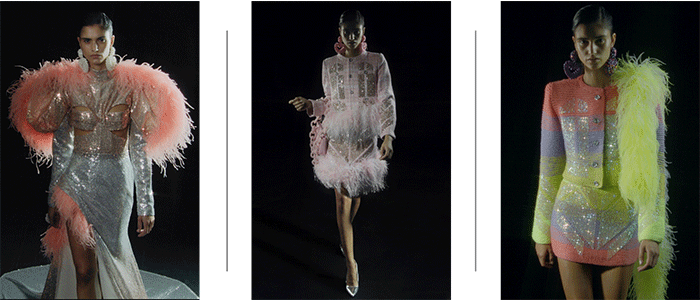 Leading Italian makeup brand KIKO Milano will be taking over the backstage area with its unparalleled variety of colourful makeup to create a magical experience for all participating designers and makeup artists. While the Schwarzkopf Professional team will produce the hairstyling for the shows, inspiring the audience using their latest tools and products.
"Arab Fashion Week-Women's Spring Summer 2022 powered by the Arab Fashion Council and a line-up of world-class partners is a demonstration of the shared vision and commitment to the principles of equality and progress for creative talents across the region. Together with d3, we are positioning Dubai at the epicentre for the fashion industry in the Middle East," said Jacob Abrian, Founder and Chief Executive of the Arab Fashion Council.
The official schedule is available now: www.arabfashionweek.com