The second day of Arab Fashion Week Men's Spring-Summer 2023 kicks off with UAE-based label Anomalous, Paris-based label Valette Studio Presented by the Fédération de la Haute Couture et de la Mode, the French body that coordinates Paris Fashion Week, Lebanese label Tagueule and Filipino Couture designer Michael Cinco based in UAE
Impactful, effortless, and whimsical are among the keywords that epitomize the collections unveiled on Day two.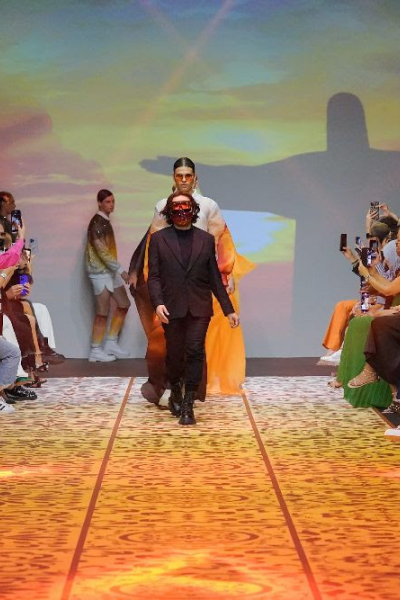 ANOMALOUS 
"I believe that fashion can reflect a state of mind and that is the first road I took when I chose the theme 'Light Black,'" muses Lebanese designer Rabih Rowell who moonlights as a director of fashion films and also worked on "So Scandal" one of the last Jean Paul GAULTIER campaigns.  For spring summer 2023, the young designer unfurled a collection for men and women around an array of timeless yet edgy pieces – extreme cropped tops with exaggerated sleeves and silky shimmering trousers and dresses fashioned with luxe materials. Speaking to the Gen Z and the millennial generations with his poetic script of rebellious discourse, he continues to resonate individuality of spirit and duality within every piece.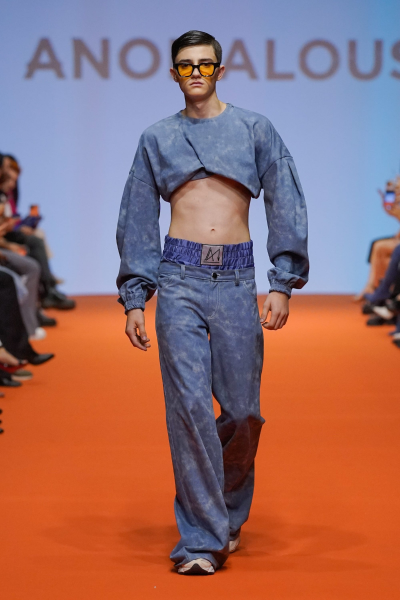 For the first time, prior to the global launch, New Balance collaborated with Anomalous during the Arab Fashion Week Men's to unveil the 9060 silhouette in the Anomalous Fashion show.
Rabih Rowell, the founder of Anomalous Fashion said, "We are excited to collaborate and exclusively reveal the New Balance 9060 silhouette alongside our timeless pieces of clothing. It takes us back in time to reflect a retro-inspired look and feel, the slightest details are always a game changer and New Balance's 9060 clearly reflects that momentum that resonates with Anomalous Fashion's aesthetic in this collection." 
 Stuart Henwood, Regional General Manager of New Balance MENA said, "The Arab Fashion Week is doing a great job fusing high fashion with street culture, and we felt landing the launch of the 9060 would really help support our objective around positioning the 9060. It resonates with the premium, edgy, progressive, and futuristic feel that Arab Fashion Week is all about". He goes on to say "Fashion is a passion point for our target consumer, and we aim to intersect that passion point now and in the near future and being involved in Arab Fashion week is an important aspect of the journey."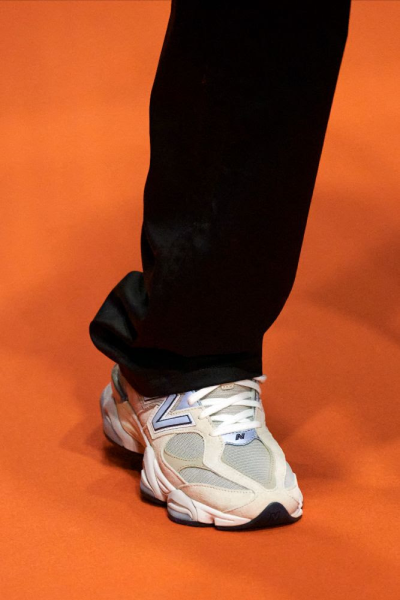 VALETTE STUDIO
Light, sporty, fun are just a few adjectives to convey the spirit of French designer Pierre François Valette's latest spring summer 2023 collection. Built around whimsical 60s prints, gender fluid designs with a dash of rebellion, he revamps classic garments with high-end craftsmanship, a touch of romance and irony. This time the designer, presented by the Fédération de la Haute Couture et de la Mode, the French body that coordinates Paris Fashion Week; underscores the potential for playfulness and personality with evolved psychedelic motifs, dynamic mariner culture stripes and poplin pants, while muscle tees and rope cross-cross vests tap into the hedonism conveyed by Valette's latest muse, the American actor Joe Dalessandro, symbol of the American underground films of New York's heyday.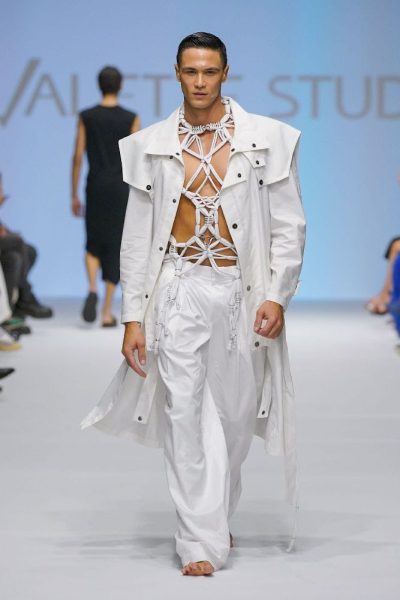 TAGUEULE
After unfurling its first collection at Dubai's d3 in January, Beirut's Tagueule or Ta Gueule returns this Spring Summer 2023 season with a line-up that imbues the world of high-end leisurewear, tailoring and the world of tactical gear. Amping up its high-end appeal, silky trousers and shirts in monochrome or wanderlust motifs were unfurled on the same runway as vests and cargo pants outfitted with utilitarian pockets and straps. This idea of freedom is also at the heart of the brand emphasized by slogans in Arabic and English — this time with "The New Chaos" emblazoned onto tie dye t-shirts. Just one example of how this rising label penetrates a "woke" generation.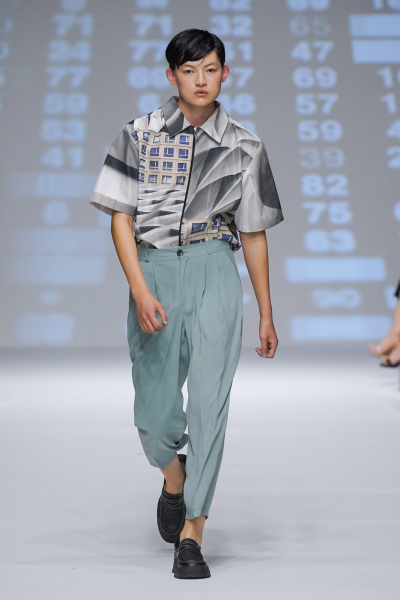 MICHAEL CINCO 
Dubai-based couturier Michael Cinco makes red-carpet dreams come true with every artisanal stitch and swathe of satin. With this Spring Summer 2023 Men's collection, the celebrity Filipino designer proves that sort of aspirational fashion extends to all genders. With a lavish display ruled by a sunset color gradient ranging from orange yellow to black, the Michael Cinco man rises like the phoenix in the desert. Capes and kandoras were a salute to the local UAE culture, while an array of smart, sporty sets speak to a wider clientele. Some looks, emblazoned with the image of the legendary Rio de Janeiro Christ the Redeemer statue, called to mind the sort of breathtaking vistas that makes collections like these come to fruition.