The Arab Fashion Week Shows Kicked off Yesterday with 4 Highlights.
The Arab Fashion Council and Dubai Design District inaugurated the Spring Summer 2022 with a ceremonial first in-person Fashion Icon Awards, a pink carpet gala dinner and Awards ceremony in the presence of regional and international media, celebrities and fashion industry key players supported and welcomed by Etihad Airways, Maserati and Waldorf Astoria in DIFC.
Lebanese superstar, Maya Diab, who was named the first Fashion Icon last year during a digital celebration from Beirut, handed the Trophy to Kim Culmone, Mattel's Vice President of Barbie Design, after an inspirational speech and stunning performance.
In tribute to Barbie, Jeremy Scott, creative director of Moschino has received the Council's Medal of Honor for Lifetime achievement followed by a fashion show presenting Moschino's Barbie archive collection.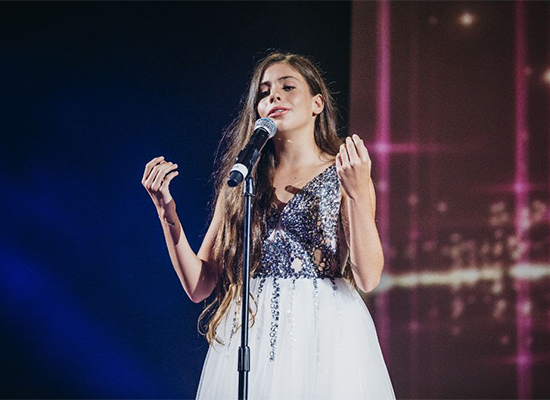 Jordanian American 13 years old soprano Emanne Beasha who is the winner of the fifth season of Arab Got Talent and finalist of the fourteenth season of America's Got Talent and UNICEF Goodwill Ambassador received the Council's Medal of Honor for Appreciation and performed on stage two Opera songs.
Khadija Al Bastaki, Executive Director of Dubai Design District (d3), comments: "We're delighted to be a strategic partner of the 2021 Arab Fashion Week and welcome both the local, regional and international fashion industry to d3 for a physical return of the event. It is truly an honour to present d3 as a platform for this esteemed event which fortifies our position as an innovation hub that enables international brands and aspiring artisans to connect, collaborate, create and inspire and which further nurtures an impactful creativity community. As this celebration of fashion and artistic expression unfolds, we look forward to showcasing our local talent and our resilience and creativity as a community and nation."
"We're thrilled to kick off Arab Fashion Week-Women's Spring Summer 2022 in partnership with d3. The Arab world is a rich universe with multiple cultures, and contemporary fashion designers – each bringing a new dimension and taste on progressive fashion that they are reinventing. We are excited to see this year's inspiring line-up of world-class partners and pioneering innovations, coming together at an event such as this truly exemplifies the strength of the Arab fashion industry and our joint efforts to accelerate a successful fashion economy in the Middle East. As the week progresses, we share joint excitement for the palpable and inspiring display of creativity in store," said Jacob Abrian, Founder and Chief Executive of the Arab Fashion Council.
The Arab Fashion Week-Shows kicked off yesterday with a lineup of world class brands, partners and live shows at Dubai Design District (d3), cementing Dubai's position as a global destination for design, fashion and talent. Organised in strategic partnership with the Arab Fashion Council and Hu Management, this year sees the return to a fully physical schedule at d3, while maintaining the digital program in partnership with Facebook.
The Shows Highlight:
Dubai based couturier, Furne One, creative director of Amato has opened the season with dramatic attention to handcraft and embroideries that embodied the DNA of the brand in two dominating colors red and black. Evening gowns and couture bodysuits were the most featured silhouettes on the runway.
Emirati label, Euphoria, that in less than a year of incubation is already selling in the major department store and online stores, has showcased a proper ready couture collection that ticks the boxes for evening wear and at the same time maintaining the technique of ready-to-wear with the strategy to enable women in having easy access to evening wear. Red carpet silhouettes, pastel colors and sequins are the main highlights of the collection.
Palestinian label, Ihab Jiryis, who debuted his first show on calendar last March during the digital edition, has showcased yesterday for the first time during the in-person shows. The evening wear and bridal collection paid tribute to high-end finishing on details and know-how of the art of embroideries. The silhouettes of the collection were dominated by the geometrical applique and volumes on the waist and shoulders that determined the DNA of the collection.
Polish label, Gosia Baczynka, who is one of the most renowned Polish labels that continuously showcased on the Paris Fashion Week calendar, has kept the brand's creative vision and showcase a fusion of wearable couture in a line range composed of evening wear and lavish daily-wear. Soft colors, modern cuts using advanced technology and a mix of fabric is the highlight of the shows.
In line with the local regulations to maintain social distance at the Venue, the shows were broadcasted outdoor on big screens, where the public and guests could explore the activation of the Fashion Week's partners led by Windows, GoDaddy, Aramex, Etihad, Schwarzkopf and Kiko Milano.