Culminating its 5th anniversary celebration, communications agency COMCO Southeast Asia (SEA) announced its expansion to the Middle East and Africa. COMCO has been leading the marketing innovation of premier brands and the growth of emerging businesses in SEA through a strategy based, content driven, and channel agnostic way of doing PR; and a holistic, authentic and integrated approach in Social Media, Digital, Branding and Content Creation.
In its five years, COMCO SEA has garnered over 80 awards from local and international award-giving bodies and has worked with over 70 clients including Air Asia, United Nations (UN) Office for Project Services, UN Population Fund, M&Ms, Snickers, Electrolux, WWF, Goodyear, Skechers, Coca-Cola, Lenovo, Xiaomi, TCL, and several well-loved brands in the region. The agency is also an active member of International Association of Business Communicators (IABC), Public Relations and Communications Association Asia Pacific (PRCA APAC), Chartered Institute of Public Relations (CIPR), International Public Relations Association (IPRA), and ASEAN Public Relations Network (APRN).
"COMCO is now ready to extend its reach and introduce to MEA our culture of creative revolution, pass-on mentorship and cultivating purposeful campaigns that have given birth to some of our finest works. This move will open doors of opportunities for our client partners to take advantage of the team's knowledge and network of both flourishing and fast-moving markets and will also unlock the gateway to launching inter-regional campaigns," shares COMCO SEA Regional Integration & Chief Executive Director Ferdinand Bondoy.

The team will be spearheaded by Tricia Cusi – Jimenea, COMCO SEA's Business Development Director, Partner and Co-Founder and an award-winning communications professional with over a decade of experience in the MEA market and exposure in industries including consumer, corporate, luxury, fashion, wellness, hospitality, entertainment and more. She has led landmark events and campaigns that have helped position Dubai as one of the world's entertainment capitals, handling celebrities like Mariah Carey, Enrique Iglesias, BTS, and events like the Middle East Film and Comic Con.
"It's an honor and a huge responsibility to bring this brand that we co-founded in SEA to MEA. As we expand our operations to this region, we are guided by our company's values of using the power of communication as a tool to not only serve our clients but also our community. From igniting brand love to executing impactful and meaningful campaigns that improve and enrich the lives of our stakeholders, our COMCO MEA team is committed towards continuing the trailblazing path that our COMCO SEA family has paved for us," said Jimenea.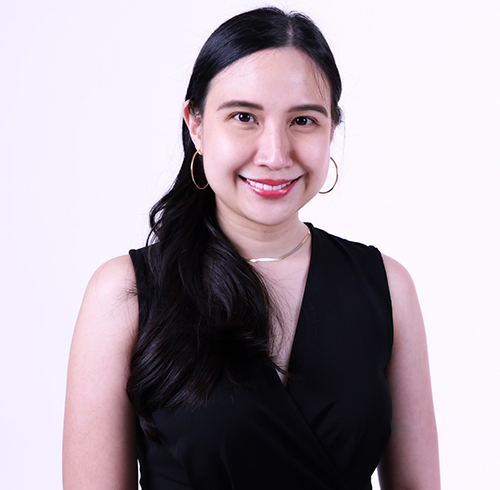 COMCO MEA now looks after eSports, comics and Youtuber's pop culture festival, POPC Live!; Yas Plaza Hotels by Aldar Hospitality; café and community space, Paus; DXB; dairy-free, keto and gluten-free ice cream, Enjoy Trill; soon-to-launch ecosystem for entrepreneurs, Sphere at The Opus; and Trucare, leading distributor of baby and mother care products that also holds the largest license portfolio from brands such as Disney, Marvel, Cartoon Network, Warner Brothers, Star Wars, ACDC, PUBG and more in the Middle East.
To know more about COMCO Middle East & Africa, visit www.comcomea.com or get social via Facebook and LinkedIn @comcomea or Instagram @comco_mea. You can reach the team directly via +971 58 59 COMCO (26626).