As the outdoor season commences, the launch of The Paddock Café at The Ritz-Carlton Ras Al Khaimah, Al Wadi Desert, set against the stunning backdrop of the Al Wadi Equestrian Center, invites horse-lovers to escape the bustle of city life and enjoy a riding adventure followed by a refreshing and decadent meal.
Nestled within the protected Al Wadi Nature Reserve that spans over 1,235 acres, The Paddock Café dining experience includes incredible panoramic views of the Arabian landscape, while providing the perfect gourmet meeting place for hotel guests and local visitors.
Continuing the Equestrian theme, some of the menu items at The Paddock Café have been inspired by the 16 horses residing in the stables, such as the 'Spot and Fluff' Smoothie, the 'Charlies' Hot Chocolate, the 'Los Barbados' Shake and the 'Scarlino' Detox Juice. Those looking for a sweet treat after such vigorous exertion can choose from favourites such as Nutella Hazelnut Cruffin, Exotic Babar Jar or even share an Apple Crostata.
The Paddock Café was recently created to compliment the resort's equestrian centre, which has recently hired Louise Monk as the Stables Manager. Offering dressage, training and horse riding for guests of all ages and skill levels, the spacious centre meets both the demand from travellers seeking to learn something new and 'upskill' and those wanting to pursue a new hobby.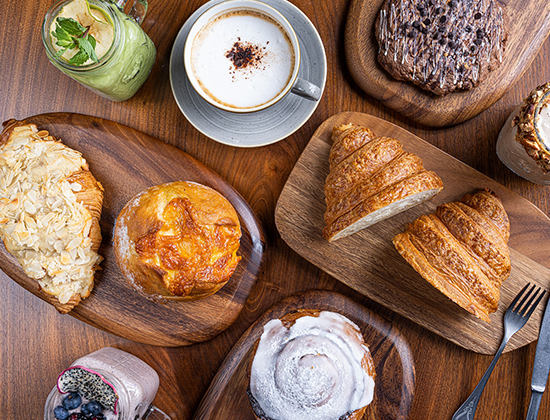 Relish horse-riding lessons in the most idyllic location
With horse riding shown to improve posture, core strength and mental health, the equestrian centre's expert team is offering both private and group lessons for hotel guests and local residents. Catering for all abilities, the lessons are held all year round at the picturesque paddocks and the horse-walking arena.
Price: 10 lessons for beginners for AED 1,400, 10 lessons for advanced riders for AED 1,880. 10 group lessons for 2 people for AED 1,050 per person or 10 group lessons for 3-5 people for AED 980 per person.
Experience an exhilarating equine adventure
Horse riding is a rich symbol of Arabian culture and for an unforgettable experience; guests can take a desert hack across the rolling red and golden sands of the resort's Al Wadi Nature Reserve. Be in awe of these majestic creatures and enjoy this quintessential desert experience.
Price: AED 205 for 30 minutes
Traverse the desert on a traditional camel convoy
For a traditional Bedouin experience, make the most of each moment and go on a trail-style camel ride, learning about the desert flora and fauna along the way. Alternatively, delight the little ones with a camel encounter and pose together for that perfect family holiday photo.
Price: Adult AED 190 / Couple AED 310 / Child AED 135 for 30 minutes
Take an ultra-romantic moonlight ride
Taking place once a month, couples wishing to escape the bustle of the city can retreat into nature with a romantic moonlight camel ride across the enchanting desert. This ultra-romantic experience is then followed by stargazing under the spectacular canopy of stars, encouraging guests to bask in the tranquillity with a bottle of sparkling and chocolate-dipped strawberries,
Price: AED 535 per couple for 30 minutes
Invite children to a special pony club
The desert pony adventures with resident horses Spot and Fluff encourage children to learn life skills and reconnect with nature, as this interactive experience will teach young ones how to take care of a pony through grooming, washing and walking lessons. Once they have built their confidence, children are then invited for an introductory ride in the spacious horse-walking arena.
Price: AED 105 for 30 minutes
Rejuvenate with an equestrian escape
Catering for the emerging travel trend of multigenerational groups, families can take the equine experience one step further with the 'Horse Riding Lesson & Stay'. The package includes a stay at a luxurious tented villa for two adults and two children with a private pool and daily private horse riding lessons from Louise's expert team and pony grooming sessions for the children.
Price: A minimum of 3 nights are required
The licensed Paddock Café opens from 10th October and will serve light snacks and refreshments for hotel and
local guests.
For reservations or more information, please contact: +971 7 206 7777, or email [email protected]