Hala Badri, Director General of Dubai Culture and Arts Authority (Dubai Culture), accompanied by a number of CEOs in the Authority, visited the 41st edition of GITEX Technology Week. The event is taking place at Dubai World Trade Centre, with the participation of over 3,500 exhibitors from 140 countries.
Badri stressed the importance of GITEX, the largest event in the world in the field of technology running from 17 – 21 October, in providing an optimal platform for major international companies specialised in the information and communications technology sector to support the global digital transformation process, shape the features of the future, and find opportunities that will ensure human happiness.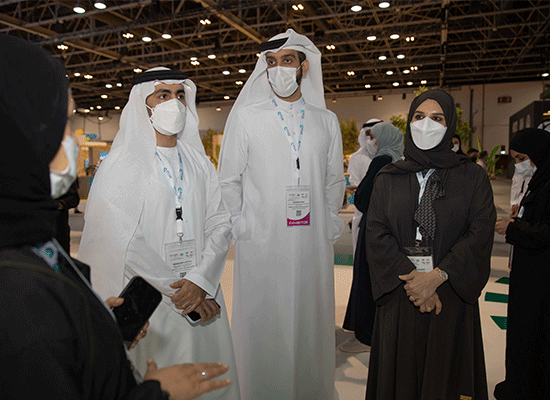 Badri affirmed the Authority's keenness to invest in modern digital technologies across all forms of communication, including automated processes, digital solutions, and information gathering, among others, to provide its customers and employees an effective and smooth experience, in line with its commitment to support the digital transformation process in Dubai as well as to contribute to creating a more sustainable and prosperous future in all aspects of life.
During her visit to the exhibition, Badri stopped at a number of platforms for government and private entities, including Digital Dubai, Dubai Police, Roads and Transport Authority, Dubai Electricity and Water Authority, Dubai Municipality, and Du, where she learned about their latest services, initiatives and innovations, advanced technologies, and the digitalising of their operational processes towards comprehensive development and the improvement of the quality of life in the country.
Badri also visited the creative economy pavilion at GITEX Future Stars, through which Dubai Culture is shedding light on the creative economy and its importance as a tributary to other economic sectors in the emirate.