In a world where patriarchy has been the dominant force and where society has denied opportunities for women to have an equal stance, maybe it's time to consider things from a new perspective.
Covid-19 has changed the economic conditions of the entire globe, and it has also brought out perilous facts. According to the article, COVID-19 and gender equality: Countering the regressive effects, "Women's jobs are 1.8 times more vulnerable to this crisis than men's jobs. Women makeup 39 percent of global employment but account for 54 percent of overall job losses."
However, if we compare these facts to the contribution that women have had since the start of the pandemic, you'll see a very clear image of the problem. As stated in the International Labour Organization, "Women perform a daily average of 4 hours and 25 minutes of unpaid care work against 1 hour and 23 minutes for men," and as we know the unpaid labor has increased tremendously during the pandemic.
Not just healthcare and unpaid care work, but there are many leadership stories of women leading from the front line. Jacinda Ardern, Prime Minister of New Zealand, has been a true example of how Women Leadership has had the most effective impact on controlling Covid-19. When countries like the US, France & UK, with a much higher GDP than New Zealand, have struggled during the pandemic, it distinctly shows how leadership plays the most significant role in such times. She led with empathy and built trust amongst her people, who were willing to work with the government in difficult times. Results? New Zealand reports less than five cases a day, with zero deaths reported, and is rolling out vaccination at a swift speed.
Huda al-Matroushi is yet another example of how women have excelled in the jobs that were always dominated by men. Huda runs her car repair shop and has broken the stereotypes around women and cars. When deciding to start this venture, she did face some resistance. As reported by Reuters, "Matroushi's family had doubts about her pursuing a job in car mechanics, but she asked her father to take a leap of faith with her." Believing in herself has made her successful business owner and has also inspired other women to follow her lead.
We are now living in the year 2021 and, considering women to be anything less than equal is being shortsighted. It is time to give equal opportunities to women because the results will prove that it should've been done a long time ago.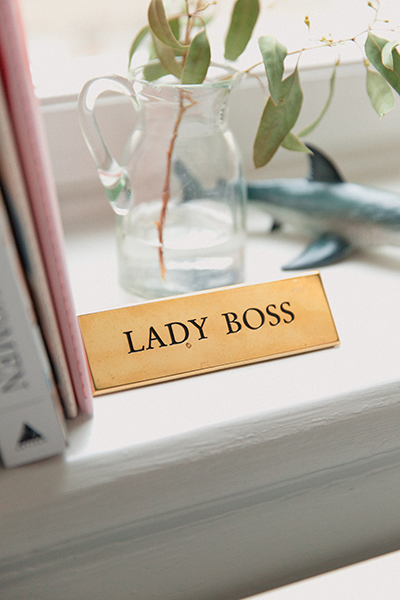 #thevictormagazine #victormagazine #fashion #fashionmagazine #magazine #art #lifestyle #dubailife #influncerlife #blackfashion #culture #victor #UAE #dubai #instagram #influencer #influencers #socialmedia #social #beauty #antiaging