This Pinktober, Le Meridien Dubai will be supporting a great cause with a variety of activities across its outlets
It's finally October, and the traditional fall colours have been replaced with shades of pink in honour of Breast Cancer Awareness Month. Pinktober, the month of celebrating strength, companionship, and survival, has arrived. To mark the occasion, Le Meridien Dubai has partnered with the Al Jalila Foundation to support the worthy cause through a variety of activities at its outlets.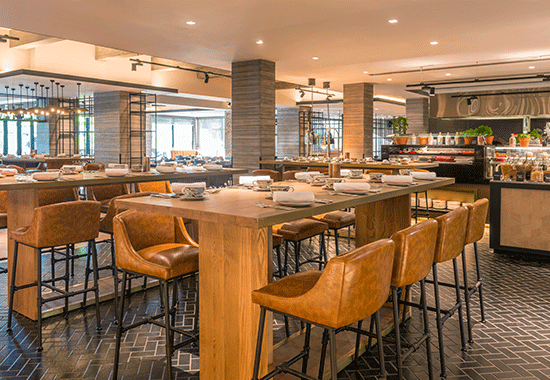 Gourmandise
Gourmandise, with the finest collection of cakes and pastries, will offer a variety of delicious desserts at a special price, with a portion of the proceeds donated to the Al Jalila Foundation for breast cancer awareness and research. Priced at Dhs12, the limited-edition dessert features pink Eclairs with flavours including Raspberry Pistachio and Rose and Honey. In addition, Gourmandise has whipped up a limited-edition red velvet cake topped with berry compote and a collection of pink coffees in honour of Breast Cancer Awareness Month.
Yalumba Brunch
This October, the lively Yalumba Brunch will turn pink! Brunch is a UAE institution, and now Dubai diners can enjoy their afternoon whilst also raising awareness and funds for breast cancer. Yalumba has created an Instagram-worthy perfectly pink pastry buffet and a limited-edition pink drink and sparkling rosé menu. A contribution from the brunch will go to the Al Jalila Foundation for cancer research and early detection.
Additionally, to support the cause, Le Meridien Dubai will offer a range of limited-edition eclairs and cupcakes in the lobby, with all proceeds going to the Al Jalila Foundation.