Check out these local businesses that The Victor Magazine absolutely adores!
It is true what they say… if you buy local, an actual person does a little happy dance.
For these entrepreneurs, more than the money, each sale is a reminder that someone believes in them and in what they do. It's an opportunity to provide jobs, an extra runway to develop more products or improve their service for you. And for some, like these local brands worth lifting and loving, it's getting more voices to spread the word about what they stand for.
THE COLORFUL CULTURE OF AFGHANISTAN TOLD THROUGH ESPAND
https://www.instagram.com/espandbymaz/
Aside from being a well-loved radio presenter on Virgin Radio, Maz Hakim has been very vocal and active in spreading awareness and appreciation of her beautiful country, Afghanistan and its colorful culture. Espand is the manifestation of her love for her heritage. The fashion brand uses sustainable vintage material that is bought from Afghanistan. They're then repurposed and re-made to create new unique designs rich with Afghan influence. They are traditional yet have a modern western take.
Tell us why you started Espand.
My brand was inspired after a beautiful trip to Afghanistan. I visited Kabul to film a television show and was mesmerized with the hospitality, the warmth, the nature, the culture, the music and the colourful materials across the city. After my nostalgic visit, I arrived back in Dubai and wore some of the Afghan pieces I bought in Kabul. I received so many compliments for the pieces so I then decided to merge my love for Afghanistan and fashion and create the brand Espand. Espand means to ward away negative energy in Farsi.
What were the obstacles you experienced, especially around sourcing your materials from Afghanistan?
Espand was a journey which started during the pandemic lockdown. I had more time to channel my creative energy into an extra project I was passionate about. Although building a brand during Covid-19 meant I had more time, it was also challenging because of the access I had to supplying the materials. There was fear in the air because of the pandemic, so visiting suppliers, getting packaging, organizing the marketing and accessing customers were difficult. It was an eye opening, challenging yet fruitful experience.
What made it all worth it? Tell us about your favorite moments working on Espand?
I have two favourite milestones. One was seeing Espand stocked in Bloomingdales Dubai Mall. It is one of the biggest flagship stores in the world and it was incredibly emotional to see a homegrown brand in the store. To also see the handmade work of Afghan women on such a huge platform was an uplifting feeling.
The second milestone was being named one of the top 50 most influential business women in the Middle East. Espand is not just a passion project, it is something I stand for and I almost feel like I have a social responsibility to showcase the art Afghanistan has to offer. To be included amongst so many amazing women was so humbling.
What would you like to say to our Victor readers who also aspire to start their own business?
My advice would be to Dream Big. Visualise. Anything is possible and you are enough.
Write down how you visualize your brand and your vision for it. If you have an idea that you want to execute, the right time is now. Just start. Sometimes we wait for a perfect moment, or for everything to align. There is no better time than to start it now. Get the wheels in motion and the rest will fall into place.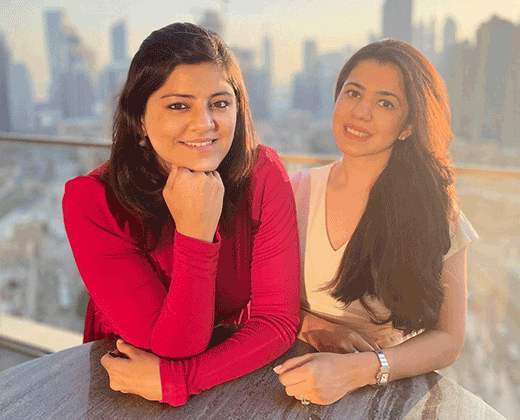 MAKING IT EASY TO SHIFT ECO
https://www.instagram.com/shifteco/
Shift Eco (www.shifteco.ae) is an e-commerce platform that curates honest and impactful eco-friendly products. The aim of the company is to help people make small incremental shifts in their daily shopping to reduce their negative environmental impact.
While the company is focused on selling clean products that are good for us and the environment, Shift Eco is also focused on building awareness and education amongst consumers about key sustainability topics through events, articles and conversation. We speak to Namrata Budhraja, Co-Founder, to know more about their story.
Why did you decide to put Shift Eco up?
One day while walking into a supermarket filled with plastic products, I came across a bamboo toothbrush. Intrigued, I decided to give it a try! Shifting to a bamboo toothbrush was the easiest shift I could make that led me to wonder why more people were not making such small shifts in their daily consumption.
To further delve into this I brainstormed with my co-founder, Sukriti about the issue and we decided to run a research study to understand why people are not shifting their consumption habits. The outcomes of the research were very interesting as it highlighted that most consumers were aware of the climate crisis and 95% of them wanted to do something about their consumption behaviour and yet only 40% of them followed through. One of the key reasons why people did not follow through on their intent was that people did not know where to go to shop for these clean products. Additionally, they did not have enough information about which brands to trust as there are a number of organizations out there that proclaim they are "green" but actually are not – so there was an element of skepticism about green products. Also, the price point of the products was a problem in many cases.
And that is the story of how Shift Eco emerged – a one stop shop that helps people to shift to a greener lifestyle.
What were the early struggles you encountered?
As a young business that is bootstrapped, our early struggles were primarily about keeping our operations lean in order to make our business more agile. Given we are an e-commerce company, we needed a strong operations and logistics set up and to do that we decided to go for an outsourced fulfillment provider.
Other struggles included building a brand from scratch and building awareness of the brand. We overcame a lot of this by ensuring we conduct regular events that built awareness and also set aside a budget for marketing to gain visibility for our platform.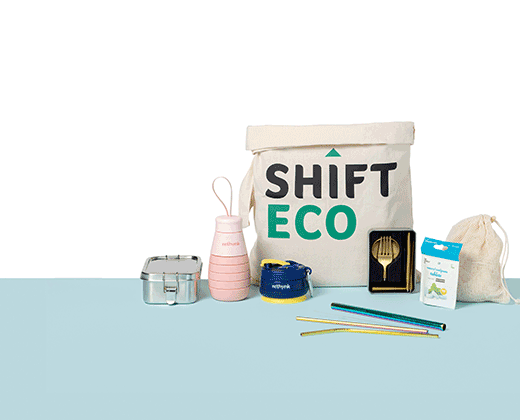 What is your favorite milestone so far since you launched it?
My favourite milestone has been launching our own private label 'Rethynk', a brand that is fighting single use plastic and aims to fuel the reuse revolution.
We launched 'Rethynk' 9 months after launching Shift Eco. Rethynk provides durable reusable products in the home care and personal care space to consumers to help them eliminate single use plastic.
This new brand currently includes a stylish, collapsible range of reusable cups and bottles, which makes it easy for people to simply collapse their cup and bottle to lessen more than 60% of its size when they are done using it. Being sustainable has never been this easy!
Re.thynk is not only a brand of better reusable alternatives, but a social movement to fight single-use waste, one of the biggest environmental hazards today. It is on a mission to inspire consumers to come together and rethink their purchase decisions by breaking the habit and saying no to convenience driven, single use product choices.
We are actively working on adding more products to this brand and have launched reusable makeup wipes to the range as well. We will be adding four more products to this range by the end of the year!
What is your advice for aspiring homegrown entrepreneurs?
My advice for homegrown entrepreneurs is to ensure they keep their operational cost down to make it easy for them to pivot. It provides an opportunity to test different ideas out.
My other piece of advice for entrepreneurs would be to believe in their vision and what they are building out but to also keep an open mind to criticism and a different approach to ensure that they are building the company in the right manner.
I would also encourage entrepreneurs to network a lot and keep themselves completely updated about their field of work to ensure that they are aware of trends, best case practices, and their competition
There are also a lot of support resources, accelerator programs, competitions happening locally in the UAE. I would encourage entrepreneurs to participate in these programs to enhance their skills and leverage existing resources.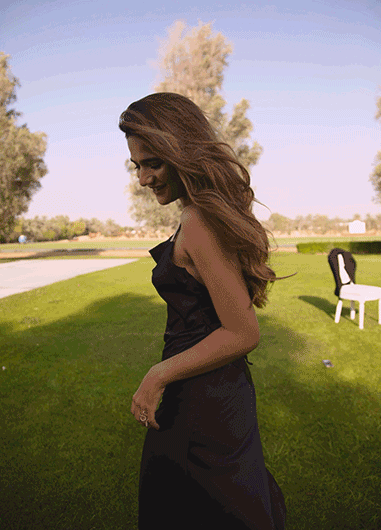 BAESIC BY DB CHAMPIONING SELF-LOVE THROUGH FASHION
https://www.instagram.com/baesicbydb/
"I wanted to create a platform for self-love. I think people have the biggest misconception of 'self-love' and what it entitles. Through my brand, I aim to create awareness around the concept and how self-acceptance is something most of us lack. I want to change that. I believe fashion is a medium for us to express ourselves and to remind ourselves of the quality of life and people we deserve," says entrepreneur Dhara Bhatia who founded Baesic by DB while balancing an extremely demanding Public Relations profession.
Baesic by DB is a new fashion label dreamt and built-in Dubai which gives UAE's hyper-social and active ladies luxe fashion staples that will take them from boardrooms to beach clubs without a wardrobe change.
There are ten silhouettes in Sai & Ki and the 30-piece collection is available in neutral colors to complement existing pieces: dusty pinks, soft champagnes, crisp whites, and inky blacks. Oversized blazers, breezy palazzo pants, cropped tops and silky dresses are some of the foundation pieces shoppers can expect to find.
A mix of research and real-life experience showed me that the UAE's female population was primed for a brand that would offer a fusion of self-love and style. I've been living and working in Dubai for 21 years, so I've seen my fair share of office-to-opera, boardroom-to-beach-club, desk-to-dinner outfit scrambles! There's incredible support for start-ups here, and when I discovered local ateliers for crafting the clothing, that sealed the deal.
I took the help of brand advisors, fashion consultants, and stylists before finalizing the collection. It went through a series of demographics and only then I started producing the clothes. At first, I was nervous about starting something I had no experience in, but I have learned so much in the past 8 months because of the industry experts I've worked with.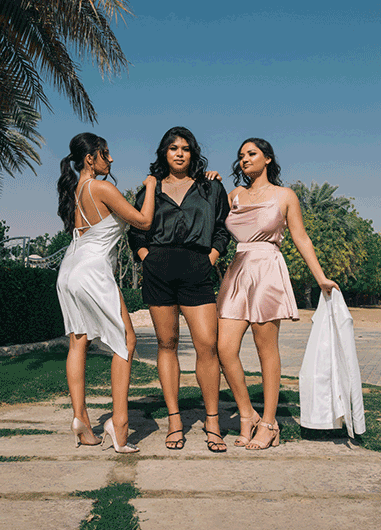 What were the challenges you encountered when setting it up?
When you think about starting a business, you think about all the successful ones that inspire you. But the reality of starting any business is the unique struggles you go through. During the early stages, I encountered numerous issues with my first manufacturing team, and had to change mid-way, which caused a lot of delays in the production. When setting up, starting a bank account was a very big challenge – no one was ready to take the chance to support a small business. And after I launched, I faced several challenges with back-end of the website, and also, fraudulent orders that added up to my costs.
What is your favorite moment so far since opening?
My favorite moment was of course my first sale. When you start a new business, there are several doubts running through your mind, but when you see those purchases coming in and people interacting with the brand, that's when you know you've created something special.
What is your advice for aspiring entrepreneurs who have their doubts about pursuing their start-up plan?
The biggest thing I would say is to stay patient. If you have the strength to face all the obstacles, you can pursue your dreams. Trust me. I walked into this blindsided and invested all my savings with no idea if it was going to work or not. It worried me every single day, but I stayed strong and now, I'm so happy that I never walked away.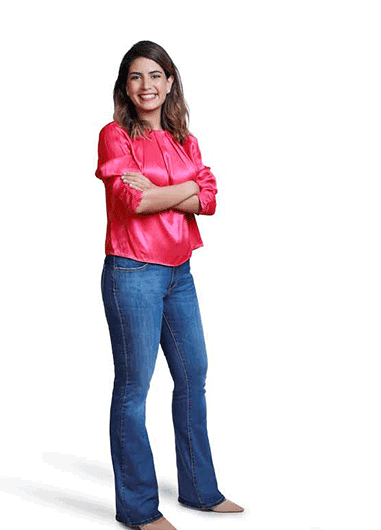 UPFILL: COMBINING CONSCIOUS AND COSMETICS
https://www.instagram.com/my_upfill/
Upfill was born and raised in the UAE and it is the first solid cosmetics brand in the UAE. The founders want to have a positive impact on a local level and support the shift to sustainable consumption by introducing solid, water- mindful cosmetics. They currently create a range of natural products for the hair, face and body. The products contain almost no water (from 0% to 1% depending on the product) and their processes only use water where it is absolutely necessary.
We spoke to one of the founders, Mariam Khafagy, about why she decided to combine consciousness and cosmetics.
Why did you launch Upfill?
I launched Upfill to offer everyone an option away from the big industry players, who destroy our planet and harm our bodies with their chemicals and waste. It was very difficult for me to find the right products for the right price in the UAE. It is my inherent belief that "it's cool to care" and that we should not have to compromise between caring for ourselves and caring for the planet.
I applied my expertise in chemical engineering, marketing and consumer experience to create a brand that is fun, honest and accessible to all. After two and half years of Research and Development, I was truly proud to present my brand and my products to the UAE!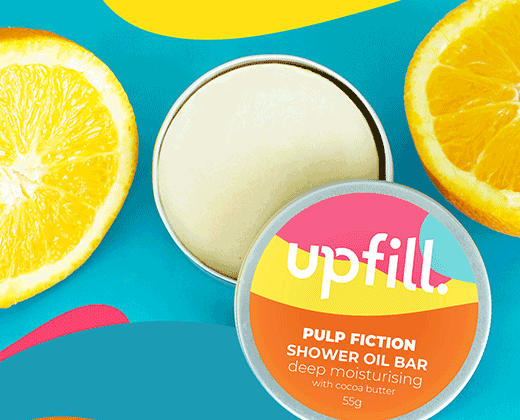 We don't hear a lot of cosmetic brands that are truly committed to caring for the planet. That's usually an indication that the process must be really difficult. What were your challenges?
Starting any business is definitely hard work. This was especially true for me because I wanted to ensure that every step of all of our processes was in-line with our pillars: Recyclable, Water Mindful, Cruelty-Free, Vegan and Effective. We spent two and a half years developing our products through a process that involved our Human Testers, which is a group of selected testers in the UAE, with different ethnicities, lifestyles and backgrounds, who test our products and give us their feedback. This program replaces the typical animal testing that many companies do and that Upfill is 100% opposed to. In product development, the most difficult part was creating products that are as natural and water mindful but do not compromise on experience. We are very proud to say that our products are at least 90% natural and at least 99% waterless. They are all very effective, smell incredible and deliver the results our clients are looking for. And yes, Upfill managed to create an SLS-free shampoo that foams!
What is your favourite milestone so far since you launched it?
There have been many small successes along the way but the most important one to me is our customers' reaction to our products! We celebrate all of the positive feedback that we receive from our customers and this is our motivation to continue doing what we do and to continue improving even more!
What pieces of advice would you give to aspiring entrepreneurs?
If you have an idea that you truly believe in, you need to take a leap! An idea will stay as an idea unless you take action to make it reality. There is nothing more satisfying than seeing your vision turn into reality. There will be lots of long nights, hurdles and stress along the way, but it is all worth it!
My second piece of advice is to surround yourself with like-minded individuals who are proud and happy to see you succeed. The UAE has become a start-up hub in the past few years and there is a lot to learn from one another. The market here is friendly and start-ups look out for one another which is really incredible to see and be a part of.