The Italian e-commerce platform Kechiq Concept Boutique marks its entry into the UAE market by opening its first-ever in-store concept in Dubai Mall, the world's largest mall.
Synching luxury and art seamlessly coupled with cutting edge technology and innovation, all the way from Italy with a French sound and British physiognomy, e-commerce platform Kechiq are entering the UAE market with their first official concept boutique store in Dubai. The brainchild of Alessio Damiano, a project born in the province of Venice and developed only thanks to Italian minds and young talents, Kechiq will be taking their range of medium-high-end watches from online and straight into the largest mall in the world, Dubai Mall. They are not your everyday store but a place that teleports you to Italy itself with their precisely curated Italian-inspired store designs.
In addition to their offering of unique watches, Kechiq Concept Boutique has acquired the exclusive rights to sell artworks of globally renowned Italian maestro Francesco Volpato – the artist, sculptor, and master glassmaker, in the UAE, as well as featuring pieces from Gianfranco Meggiato – recipient of the ICOMOS-UNESCO award and master of contemporary and ancient sculptural installations, with huge aesthetic value. Art connoisseurs can now access masterpieces by the acclaimed artists at the Kechiq Concept Boutique store in the Dubai Mall.
Kechiq was born in 2015 and started from being a simple application with 3 "buttons" and then became in a few years a compelling technological platform, refined, tailored to the needs of users, and with a vast product offer. Today, the innovative brand expands to 12 countries worldwide, enabling fast and efficient shipments with the vision to expand to 16 countries in 2022. Kechiq offers its customers medium-high-end watches, high fashion brands, and limited-edition pieces.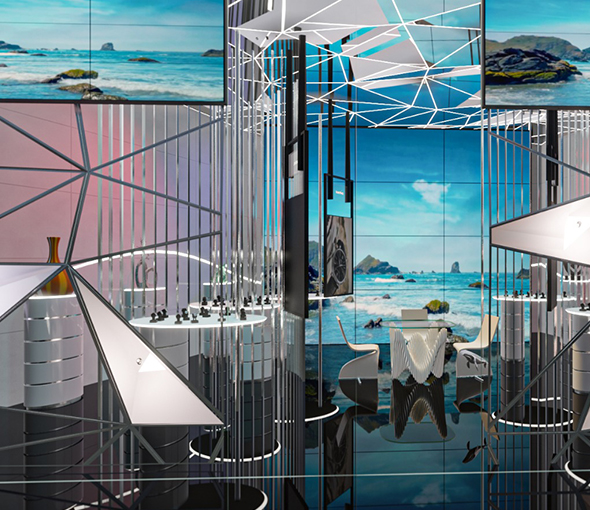 CEO & Founder of 𝐊𝐞𝐞𝐥𝐭 𝐆𝐫𝐨𝐮𝐩 𝐒.𝐏.𝐀, Alessio Damiano noted that "In line with Kechiq's vision to leave a footprint of the Italian brand across the globe, the growth goals are ambitious. In 2022, the aim is to inaugurate the brand's first boutiques in Milan and Dubai and move onto the next steps by expanding into the city of Doha and New York before entering Europe." Alessio Damiano wanted a highly experienced digital entrepreneur at his side, and that's when Carmine Pappagallo partnered to make this reality an Italian dream for the world to witness.
The iconic new boutique situated on the first floor of the Dubai Mall, next to Gallery Lafayette, is set to be a hub of craftsmanship, innovation, and creativity for the watch enthusiasts of the world to delve in. The experiential boutique is designed to take the patrons on a flawlessly futuristic journey balanced with innovative and contemporary interiors. Perfect for gifting and appealing, the boutique will house pieces from renowned brands, including Gagà Milano, Meccaniche Veneziane, Mazzuccato, Maserati, Trussardi, and more.
Underlining the brand's core values of providing efficiency, safety, and reliability, to its customers, Kechiq Concept Boutique only offers watches from authorized and certified watch dealers. The brand is also certified by the German Quality Institute ITQF and has been awarded excellence of e-commerce in the jewellery and watches sector.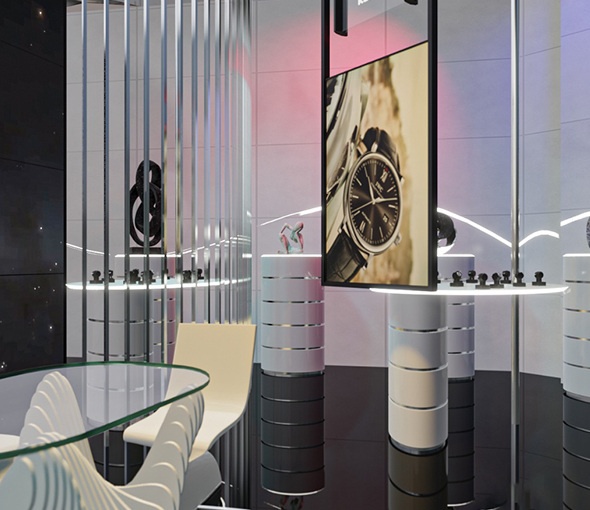 Patrons and watch connoisseurs can expect luxury, innovation, technology, and limited-edition watches showcasing impeccable Italian craftmanship at Kechiq Concept Boutique as they walk into the concept boutique designed to exuberate brilliance at every touchpoint.
For more information, please visit  www.kechiq.ae
 Connect with Kechiq on Instagram