Success; while a very extensively subjective subjective term, susceptible to the influences of society and culture. In a more objective term, success is often associated with financial affluence and career achievements, but history extensively proven this is not the case more so especially in the global hospitality industry where an explosive combination of genuine endless hard work; dedication, passion and boundless love for the industry is only the starting point of creating success. 
To celebrate women's month last month, which I firmly believe should not be a one off experience but an everyday affair, I reached out to three of Dubai's leading ladies across gastronomy and mixology to discover what counted as success to them. From my point of view; women in hospitality are the very essence of the industry yet the managerial roles are often relegated almost exclusively to the opposite gender. While I categorically believe that in any given circumstance, the 'best person' for the job should be hired, close knit conversations have revealed this to not necessarily be the case – to the point someone stated bluntly to my face that "hospitality management is an all boys club… tsk"
The hospitality industry across the board is a never-ending growing, fast-paced environment with generational differences and globalisation. Hospitality leaders are therefore in the front row to face this dynamic environment. In addition, it is well known that hospitality is a hardworking and demanding industry that requires passion and motivation at each level of the organisation. This is also the reason leaders play a key role to support, guide and challenge employees. Recently, the word leader has become more present in common parlance, especially in job descriptions such as 'team leader', 'shift leader' or 'floor leader'. But so many still think good leaders are often male leaders.
Not to spark any controversies, I asked some of the industry's biggest female names on their thoughts about success and the future of gastronomy and mixology, where they started their careers from but most importantly, what the future held for them.
I invite you to get inspired by these women who are redefining success on their own terms. Remember success is a moving target. Let this be a reminder that you absolutely have the authority to choose what success means to you, and the ability to change your mind. You have our permission.
Diana Rysbaeva
Restaurateur & Founder, SHI Dubai
My first guest was Diana Rysbaeva, the Dubai-based restaurateur and founder of new ultra chic chinese restaurant SHÌ, located on Bluewaters Island, that has proven itself a force to be reckon with since opening barely a year ago. Diana opened her first project launched at the age of 20, and this is all the motivation she needed to get to where she is today. Discover her take on success, work and the future of the industry.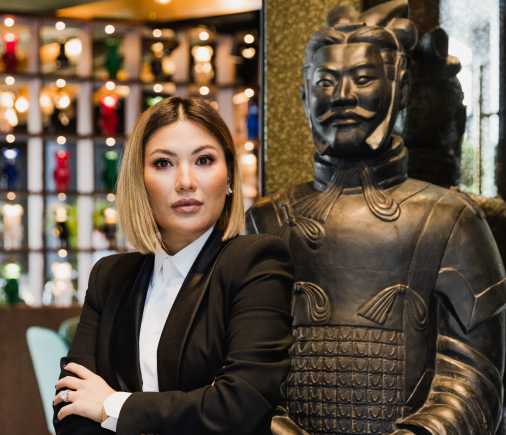 VICTOR: How did you start your career? 
 DIANA: I was inspired by my family circle to dream big and work hard as I was growing up. This landed me eventually to conceptualise the ideas into F&B projects. I opened up my first cafe at the age of 20 and it was a massive success which gave me confidence for the diversification within F&B and other projects. I feel great satisfaction when I look back and visualise how I started my journey.
VICTOR: What does success mean to you ? And what success have you recorded in the past ?
DIANA: The Concept of success for me means setting goals and trying hard to pursue them.  Success for me is doing something which gives happiness and a sense of satisfaction. I have initiated and completed many projects in the past, including the recent restaurant opening in Dubai, "SHI".  My passion is steering me to grow globally, particularly in the F&B sector.  
VICTOR: What advice would you give to your younger self just starting out ?
DIANA: The same advice on the principle of which I live: "Go ahead, do not look back, do not regret anything and do not forget that the road will be mastered by the one walking on it!"
VICTOR: What is your #1 prediction about the future of Gastronomy & Mixology?
DIANA: Gastronomy and mixology will not stand still and develop at a rapid pace. I think that the future is about reasonable consumption, environmental friendliness and care for the environment. We, people from the F&B sector, must definitely maintain a balance in ecology.
NOORA SAEED 
Founder and Managing Director, VIBE Café 
Noora is a successful Emirati female entrepreneur, she was recently named one of Dubai's most inspirational women in F&B by the Caterer Middle East. Noora runs two flourishing businesses – VIBE Café & Lash Cosmetics, both of which she launched and financed single-handedly. Although VIBE is only three years old, the iconic pink restaurants has already gained international recognition as a must visit venue in Dubai and a celebrity clientele including Drake, Fat Joe, Ne-Yo, Huda Kattan, Seth Rollins, Becky Lynch.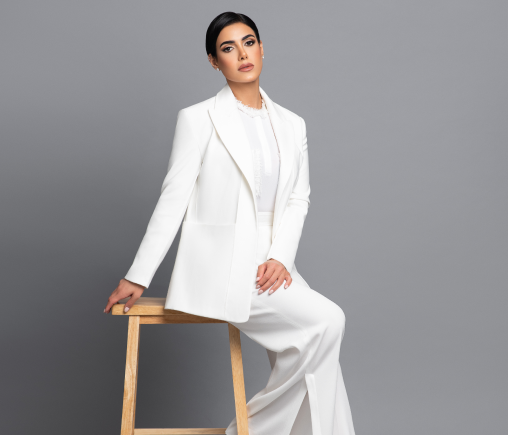 VICTOR: How did you start your career/business?
NOORA: My passion for food was established from a very young age. I would stand up on a stool for hours and watch my mum preparing amazing dishes, and I would be her guinea pig whilst she perfected the recipes. I was also extremely fortunate to be able to travel a lot whilst growing up, the highlights of my trips were always to explore the different flavours and cuisines of the country we were in – I would sample everything!
I knew that the F&B was an industry that I wanted to work in and spent hours planning what eventually became VIBE. Having my vision come to life, we successfully opened our first branch in Al Wasl, which quickly became a popular hot spot. 
VICTOR: What does success mean to you? What success have you recorded in the past?
NOORA: 'Success' is relative to me. I like to look at it in a more holistic way, meaning that as long as I know that I am doing something every day improving my business, and myself as an entrepreneur, that is all that matters.
It's important to be proud of yourself along your journey; I am proud of everything that has been achieved with VIBE – in four years we have opened two restaurants that are running successfully, and we are currently working on something new that I can hopefully reveal soon. Stay tuned!
VICTOR: What advice would you give to your younger self just starting out?
NOORA:The F&B industry is a competitive one, and your journey will be no walk in the park. Know that while you will face many ups and ups and downs, it is up to you to get back up 10 times stronger. But being your own boss is the most incredible feeling and you need to keep reminding yourself it will all be worth it in the end. 
Being successful requires a great share of resilience and passion. Take each part of your journey as a learning curve, and make sure to study the market you are entering thoroughly. Find the missing gap that you can fill. Once found, you can then create magic.
VICTOR:  What is your number 1 prediction about the future of gastronomy?
NOORA:As with many other industries, the appetite for sustainable products in F&B has increased and will continue to do so. From farm to fork, food and beverage consumption can have significant negative impacts on energy consumption, water consumption, climate change, and other environmental subsystems – in 2019 food was responsible for no less than 26% of the global GHG emissions! As climate change brings warmer temperatures and increasingly erratic and volatile weather and rainfall patterns, the effects on food production will be felt.
Consumers are also demanding that what they put in their mouth is not only delicious, but also sustainably sourced, and even making sure that the packaging of products consumed aren't doing any harm to our planet and not to mention, protecting animal welfare. As consumers continue to increasingly educate themselves on this very topic, I believe that plant-based eating isn't just a 'fad', but a lifestyle that a great number of individuals will adapt – in the F&B space, we need to be prepared to meet this increasing demand.
Panchali Mahendra
Managing Director, Atelier House Hospitality 
VICTOR: How did you start your career/business 
This journey of mine was chosen by my parents on a very random evening. I played basketball for India and wanted a career in the sport, not realising it will not pay my bills professionally. My parents wanted me to do a vocational honours graduation and Hospitality management came to their mind as a joke that I needed grooming as I was perceived to be tom-boyish. I always knew I wanted to do something exciting and had a more creative mind rather than technical. I found getting into hospitality to be fun and glamorous without realising it is one of the toughest industries.
Graduating at the top of my class at the University of Huddersfield, I earned one of the few spots available in the Post Graduation program at the Oberoi Centre of Learning and Development. It was there that I was groomed to operate as the food and beverage manager for one of the best and busiest hotels in India. I then worked for a few years performing hotel valuation services before joining one of the only hospitality consultancy companies in India at the time. It was there that I first gained exposure to the creative, intricate, chaotic journey that was involved in starting a restaurant from the ground up.
Since then, it's been an addiction. I am a restaurant fashionista. I get to wear 10 different hats – depending on the phase of our restaurant opening. Accountant, Artist, Chef, Project Manager, Human Resources, Operations, Customer Service, Influencer, Marketing, Investor Relations and even… Public Relations. 😉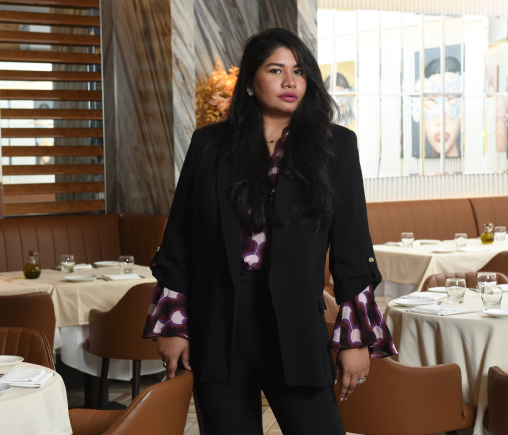 VICTOR: What does success mean to you? and what success have you recorded in the past?
PANCHALI: Success is not a status or a final destination. For me it means I look forward to going to work every day. I can easily do that because my hard work is acknowledged, appreciated and financially compensated.
VICTOR: What advice would you give to your younger self just starting out?
PANCHALI: Bitcoin!! 2009!!!
On a serious note, I would tell young Panchali to not stress so much, take it easy, trust the process and her instincts.
VICTOR: What is your #1 prediction about the future of Gastronomy/Mixology
PANCHALI: You can find my answer to this question at Tides bar coming to DIFC in May, 2022. Cheers!