My mother is my ultimate role model and the ultimate person I am growing to be whether I want to or not. We could fight like the craziest humans to ever exist, we could go days without speaking, we could in fact say the most painful words just to win an argument, which she always wins, but anyway, we could be two broken glasses ready to break each other into many more pieces, but the second I see her cry, for whatever reason, a part of my soul sinks to the deepest depths of my existence. I would do anything to put a smile on her face again because suddenly in that moment I know how much I care about her and how much I love her. It is crazy, but it is true. It works a lot like that from her side, but the difference is, everyone has heard the daughter's words, but never the mother's. All the mothers we know now, have been a daughter, a sister, an aunt, a lover, a wife and then she has come to be your mother. She has been through so much before she met you and when she did meet her child first, she has tried to do her absolute best, if not the best. Her thoughts and her dreams were thrown under the rug just so she could shower her child with the one thing she knew to give unsparingly, her love. A mother's love is so priceless and so ineffable, and so are her actions. She is not perfect and there is a reason to her every action that neither she can tell, nor can anyone find out. That is her pain, that she carries to her grave and it is the same pain that she shares with her child as her strongest and purest love. Here is a selection of books that have captured the essence of the indescribable words of a mother. 
Mothers' know by Feeyola Dawood
The relationship between a mother and a daughter is an inconceivable connection that can only be felt by them and no one else. A mother can never run out of things to share with her daughter, she can never run out of life lessons to share with her, but, there are some things that cannot be openly spoken, which is almost like a mothers words in shackles, only for her to later on watch her daughter struggle through her life just because she could not say what she had to at some point in their life. There are certain topics that are considered straight up taboo and there are things that get lost in the translation of 'generational gap.' This wonderful book is a love note to young ladies all over the world to learn and grow with words only a mother can share with her daughter. It consists of true stories adapted for use in every letter, personal letters written by the author for her daughter, variety of issues relevant to young women and many more words of wisdom, care and most importantly love from a mother to the many daughters that are here and are yet to arrive, authored by Feeyola Dawood.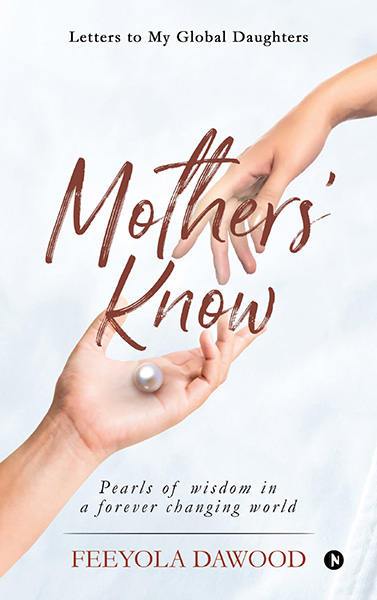 2. The End of Your Life Book Club by Will Schwalbe
Mary Anne Schwalbe, a woman of great aspiration, an educator who is filled with such august positions as Director of Admissions at Harvard and Director of College Counselling at New York's prestigious Dalton School, was also intent on educating the less fortunate by building libraries in Afghanistan for a good 10 years of her life. But, this is not about Mary's adventures. Her story begins at the waiting room of the Memorial Sloan-Kettering Cancer Center where her little boy Will asks his mother what she has been reading. Their conversation opens into building a certain mother-son tradition of reading the same book, together, as Mary waits for her chemotherapy treatments. With every page, we can see Mary and her son, Will, brought closer by the power of books as Mary's days are put on a count-down. Read along this emotional and heart-melting autobiography authored by Will Schwalbe.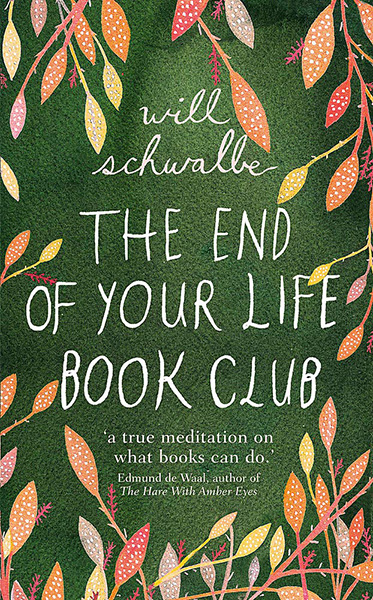 3. Mom & Me & Mom by Maya Angelou
An invincible and spirited woman, Vivian Baxter is mother to Angelou, who didn't see much of her mother in the beginning years of her life. When Vivian's marriage began to collapse, three-year-old Angelou was sent away from their home in California along with her older brother to her grandmother's place in Stamps, Arkansas. Everything she experienced in her years of abandonment, drew out a new part of Angelou which was darker than she had expected but every tale takes an unexpected turn. After a decade of learning to grow up in the embrace of her grandmother, Angelou is reunited with her mother which turns out to be the beginning of an entirely new story. Their slow reconciliation goes a long way, but every step of Angelou's exceptional writing brings out the most touching form of love in this wonderful autobiography. Journey with Vivian and Maya as they climb from depths of immeasurable pain and find their healing in each other.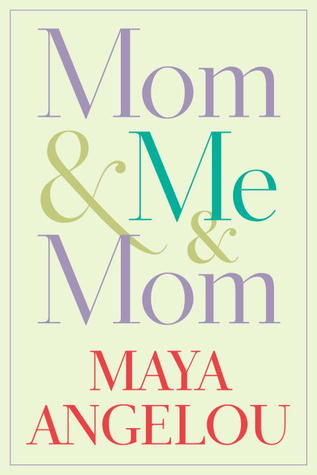 4. Regretting You by Colleen Hoover
Morgan Grant and Clara Grant, are mother, and daughter of conflicting personalities that find it genuinely difficult to coexist. Morgan wishes for her daughter to not make the same mistakes as her from her days of youth, which would be, getting married and pregnant way too young which resulted in her putting every little dream of hers in a halt. And for the harsh truth, Clara doesn't look forward to ever following her mother's footsteps, let alone listen to a word she has to say about literally anything. The only person that can bring them together is Chris, Morgan's husband and Clara's father, but the fates don't seem to be in their favour and Chris is met with an unexpected accident. Their already crumbling world seems to crumble further and they aren't even in a place to comfort each other. But, Morgan finds comfort in the last person she would have expected, meanwhile Clara finds comfort in the one boy she is forbidden from seeing. Every passing minute unravels more secrets and misunderstanding that only seems to be ripping their already shattered relationship. Will they be able to find their way back to each other even though the universe decided otherwise? Loop along on a messy yet achingly beautiful ride that shows the beauty in the relationship of a mother and daughter, authored by the one and only Colleen Hoover.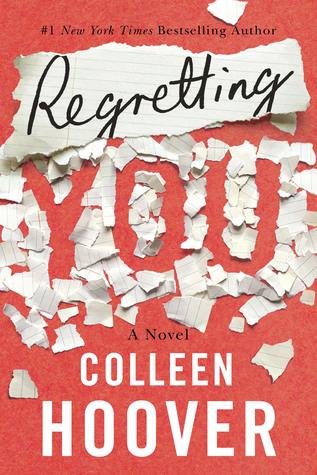 5. Motherless Daughters by Hope Edelman
This is one of the most delightful treasures that suits women of any age, anywhere in the world. A mother is the first person to ever have looked so far into your soul. If not better than yourself, she is still the one person who knows what you need at every point of your life. Losing such a figure has its own impact in the life of the children. Impacts that come in innumerable ways and are gruelling to heal from. 'Motherless Daughters' is built on interviews with hundreds of mother-loss survivors and this life-affirming book is now newly expanded to reflect the author's personal experience with the continued legacy of mother loss. It is a beautifully crafted book that is meant to place the most gentle kiss of love on the readers because every single page has its own effect on the readers. Read through an achingly lovely book authored by Hope Edelman.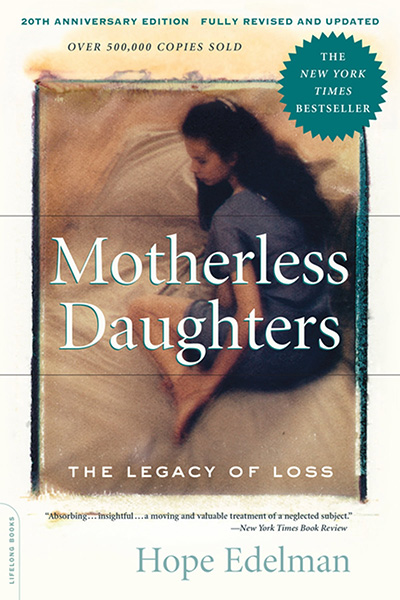 6.After Birth by Elisa Albert
It has been since Ari birthed Walker, but her life seems to be flipped upside down, where she has no roots or a home. She feels lost beyond measure and it would be an understatement to say motherhood was treating her rough. Like the moonlight streaming through the dark woods, Mina, a cult musician stumbles into Ari's life, very charismatic and very pregnant. Ari has a history of mistrusting women but she also sees the potential of a good friendship with Mina. 'After Birth' navigates through the unspeakable horrors mothers are thrown into, hands tied and blindfolded, left to find their way out but not alone, all while keeping safe of their little ones. It is the raw truth of what the many mothers we know have dealt with and how the world expects them to behave like natives when they could not feel anymore exiled. Stride through the journey of motherhood in a wonderful book authored by Elisa Albert.