What comes to your mind when you think of the word fashion? Many would say, pearl head pins on the little cushion, dress forms with inch tapes over the neck, silk fabrics laid out over the machine and bits of fabrics laying around the ground or something along the lines of effortlessly sewing up the most splendid gown or a neat suit, but is that all fashion is? Sure! It is a fragment of fashion but fashion truly is what makes you who you are. It defines you, your personality, your dislikes, your mood, your emotion and most importantly your purest essence. Your fashion sense says more about you than your horoscope or even your zodiac. Dive into this incredible selection of fabulous books that streams through the different realms of fashion. 
The Secret Lives of Dresses by Erin Mckean
Nestled in the mundane comfort of her routine life, Dora pushes through her day as she finds herself in love with someone who barely notices her, Goes to a work that she has no particular interest in and has zero motive to put effort into her dressing unless it provides her any comfort at all. When a certain disaster strikes, Dora is forced to move back to her childhood home and maintain her grandmother, Mimi's vintage clothing shop. Soon she stumbles upon a wonderful surprise. Mimi had been writing stories to accompany every dress she sells. Unique tales about each one's secret life before it got to her shop was written down just for Dora to find out. As Dora begins to matchmake these lonely Dresses with new owners she finds herself in quandary. She finds herself in a place where she must either choose to explore more within this magical world of vintage Dresses with tales and some hope of sputtering romance or go back to her glum yet comfortable routine life where even her romance has no hope of ever coming to the surface. Saunter through a pleasant and refreshing novel authored by Erin Mckean.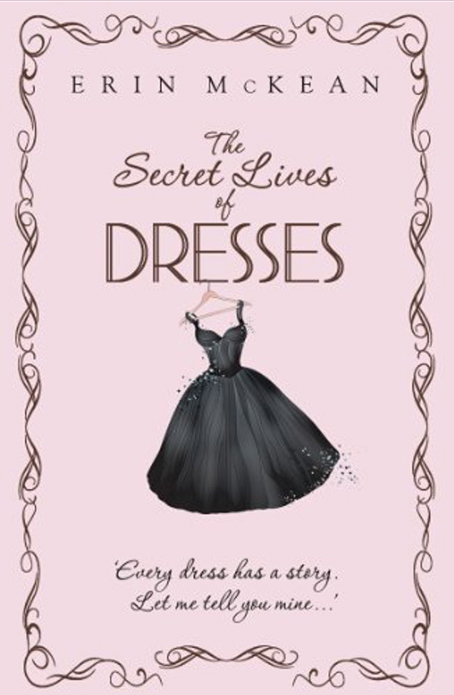 2.The Last Collection by Jeanne Mackin
Set in the most chic of times, 1989 in Paris, this tale travels alongside Lilly Sutters, a widowed young American teacher, when she visits her brother, is caught in the clasp of a fierce competition between the two most well known fashion icons, Coco Chanel and Elsa Schiaparelli. Her brother insists on purchasing a beautiful Schiaparelli dress for her and when she wears it, her confidence starts to influence the rest of the women to follow in her steps. Schiaparelli offers budding artist Lily a job at her store, and Lily finds herself increasingly involved with Schiaparelli and Chanel's personal war. Their fierce competition reaches new and dangerous heights as the Nazis and the looming threat of World War II bear down on Paris. Hop on a wild ride in the glamorous city of Paris between it's most magnificent of era and the beginning of a scary turn authored by Jeanne Mackin.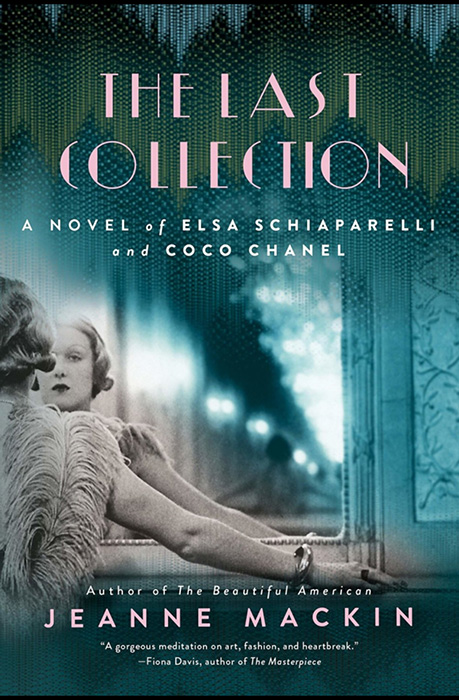 3. A Vintage Affair by Isabel Wolff
Fairytales exist everywhere but for Pheobe, her dream was a fairytale of it's own. Everything about the Vivienne Westwood bustiers hanging next to satin gowns, to sequinned cupcake dresses adorning the walls was a fairytale straight out of everything she had ever dreamed of. Since dark pasts have a way of presenting themselves in the most ominous way at some of the most happiest moments of life, Pheobe encounters one such moment at the launch of Village Vintage, a day she was excited out of her bones for. Then one day she meets Therese, an elderly Frenchwoman with a collection to sell, apart from one piece that she won't part with but, as Therese tells the story of the little blue coat, Phoebe feels a profound connection with her own life, one that will help her heal the pain of her past and allow her to love again. Take a calming stroll through Pheobe's Village Vintage shop as you find yourself wrapped up in all kinds of lovely dresses, written by Isabel Wolff.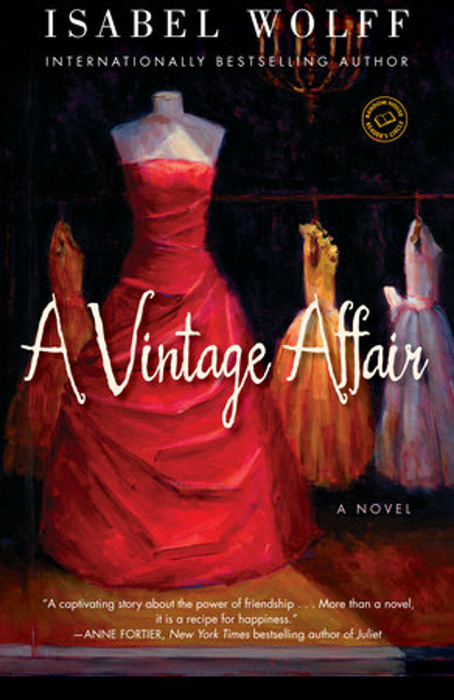 4. The Devil Wears Prada by Lauren Weisberger
A small town girl, fresh out of college, Andrea Sachs, lands the opportunity of a lifetime. More like an opportunity that "a million girls would die for." Miranda Priestly, the high-profile, successful editor of "Runway Magazine" hires Andrea as an assistant. Andrea enters a cut-throat yet elegant world of fashion where words like 'Prada', 'Armani' and 'Versace' are of the daily vocabulary. She has a whole world of beautiful models and well-dressed men to explore but with rules. Will Andrea tread lightly, grunting and whimpering or will she find herself strutting under spotlights of her office? Flip through this jaunty book filled with the unspoken rules of the modern fashion world written by Lauren Weisberger.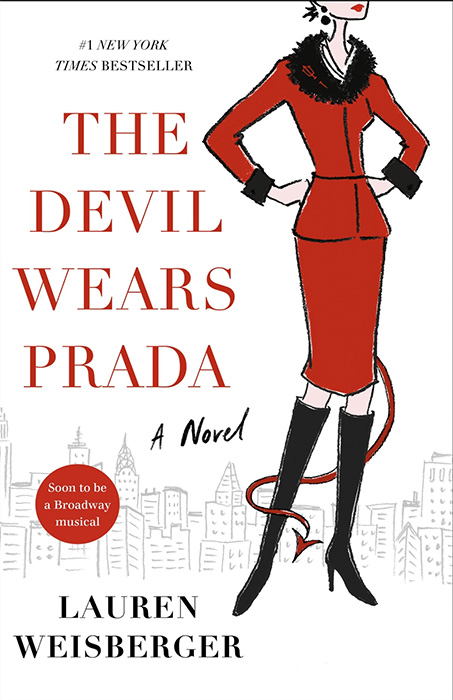 5. The Secret Dreamworld of a Shopaholic by Sophie Kinsella 
Let's introduce ourselves to Rebecca Bloomwood, a financial journalist, who seems to be a great advice on how to manage money wisely, but when it comes to herself, her advices seem to be in vain. Her father's advice was to either cut back or make more but Becky here, could not put-back because holding back on beautiful pair of show or a really pretty cardigan seemed like a sin and her attempt at making more money only gets her into more trouble, so she resort to the next best option, denial. She would her Visa Bill's under her bed hoping they'd somehow disappear but the constantly reminding letters from her bank manager completely rendered her 'hiding the bills' part useless.Its up to Becky and her choices to get her life together, find love and be able to use her credit card again at some point. Step into the die hard world of a Shopaholic where it feels like sin whether you purchase or ignore that beautiful blue cashmere that seems to be waiting with just your name on it, a wonderful book authored by Sophie Kinsella.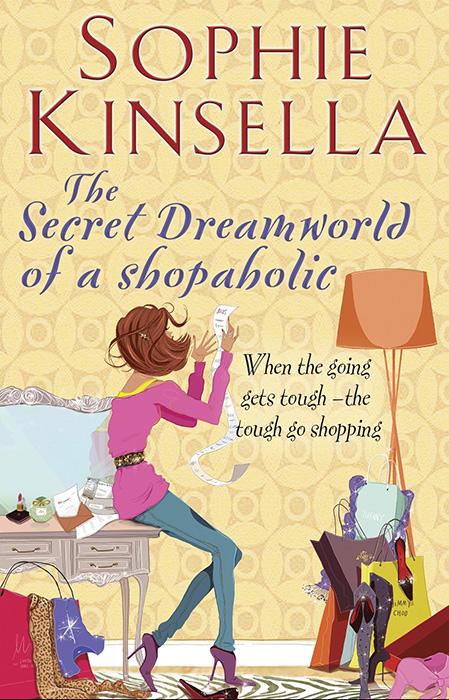 6. Nine Women, One Dress by Jane L. Rosen
Natalie, a bloomingdales salesgirl looking over her ex boyfriend who was engaged just after two months of their breakup; Felicia, an executive assistant in Midtown Manhattan, waiting at any given opportunity to capture the gaze of her happily married boss; Andrea, a private detective specialized in catching cheating husbands redhanded, feels confident that the guy she has been following might actually be a good guy. For these three women, and a few more who play a captivating role, have all come across a beautiful black dress that has each of them head over heels in love with it. Every single one of them desire to acquire this little black dress that brings along magic with itself. Dive into one of the best works of Jane L. Rosen.