We live in a world where we as humans collectively refuse to entertain our real lives. We love the idea of something fantastical, something that might whisk you away overnight into a world where all your troubles no longer exist because somehow, going on a dangerous quest to fight off dragons and demons seems more fulfilling than having to face the facts of our daily life. But we still move on. We still force ourselves through the bittersweet days and nights because this is our journey, a path only you get to walk, a path paved just for you. We are all main characters in someone's book, venturing on our very own journey, battling our very own demons and monsters, and striving to just breathe even if only for a moment. And sometimes it is all right to want to escape this world and wake up in a world where none of your problems followed every step of your thoughts, a place where no one knows you, a place where you have the ultimate freedom to do whatever you want. If you are seeking one such possibility to be swept away into a whole new realm, to embark on a journey that is not yours but it can be if you want it to be, then here is a selection of books just for you. 
Warcross by Marie Lu
If you're a gamer head, this work of Marie Lu is just for you. The protagonist of this almost dystopian book, Emika Chen, is a bounty hunter, tracking down players who bet on the games illegally and worst of all she does not even get paid for all her skills, especially when she's struggling to hold a roof over her head given, she is only a day away from being evicted. Yep it's bad. Her desperation for some cash pushes her to hack into the international Warcross championships opening games to steal powerups which she assumed, if sold in the black market, it would gather her a sum amount for sustenance. It would have gone smoothly, but, she accidentally glitches herself into action in the games and becomes an overnight splash of news. A sensation in the gaming world. She expects to be arrested and she almost comes to terms with the fact that she may have dug up her own grave, instead, she gets a call from the creator of the game, the young billionaire Hideo Tanaka, with an offer that will fix all Emika's problems, but everything comes with a price and in this case, Emika is the only thing that stands between the innumerable number of people who are supremely invested in the game and the dangers that await them. Dissipate into a world of fame and glory as Emika travels to Tokyo on a mission to complete what she was assigned to do, but unravels secrets, sinister than anyone could ever imagine.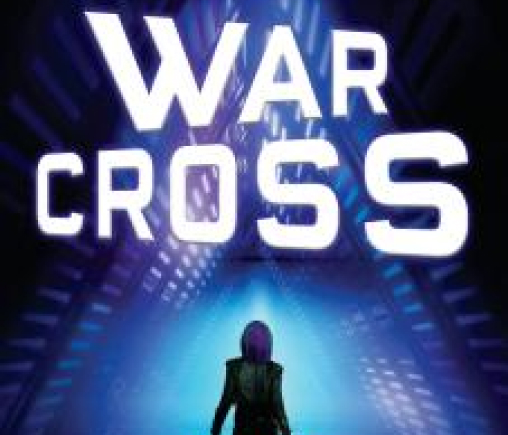 The Unhoneymooners by Christina Lauren
Olive doesn't have the privilege of finding luck in anything, not in love, career or in general, unlike her twin sister Ami who happens to be the luckiest person Olive has ever known, given the way Ami met her fiancé is like something out of a book or a romantic comedy movie and financing her own wedding by winning a series of internet contests was just the cherry on top… You can see how this might bother Olive. Bearing the responsibilities of being the maid of honour for Ami's wedding was alright, but being forced to cooperate with Ethan, her sworn enemy, who also just happens to be the best man, that's where she wanted to draw the line. But, when the whole guest list of the wedding gets food poisoned except for Olive and Ethan, this bickering pair must go on an all-expense paid honeymoon trip to Maui. Even though they may have promised to avoid each other at all cost, circumstances force them to play the role of newly weds. And even though this may seem like an unlucky moment for Olive, she, for once felt quite lucky. Hop on a refreshing journey to Hawaii with Christina Lauren, as we unravel the unplanned love story of Olive and her sworn enemy… or her to be lover.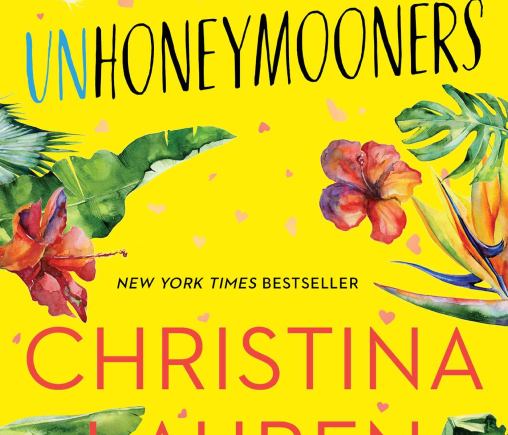 She who became the sun by Shelly Parker-Chan
Set in 1345 China, under the rise of the Mongol rule, two children where given two fates. The boy, the eighth born son of the Zhu family, Zhu Chongba, was fated to greatness and the girl, the family's capable and clever second daughter, fated to nothingness. Under an unexpected attack, the boy dies but his fate of greatness awaits to be picked. The girl grabs the opportunity and wears the mask of her brother as she enters a monastery as a young male novice. When her haven is destroyed for favouring the rebellion against the Mongol rule, Zhu realises, she has the liberty to accomplish anything she aspires to, with her new identity. She may be destined to nothingness but, that didn't mean she couldn't undertake yet another fate; her brothers abandoned greatness. Accompany Zhu on her brilliant journey as she deceives the fates and takes over what should've been her brother's, a blazing tale authored by Shelly Parker-Chan.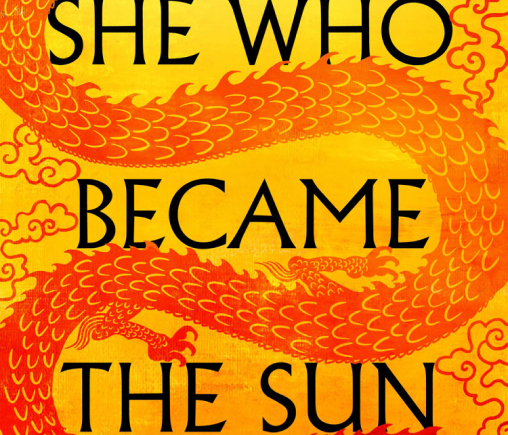 Hooked by Emily McIntire
Hook, was not always a man to be feared. There was a time when he was a mere boy with the heart of the most innocent, but he witnessed things a boy must not witness, he lost everything he could ever call his own and that stripped him off his innocence and any mercy he was going to have for the world out there. He grew into a man who was to be dreaded and enduring his wrath was not for the light hearted. But everything changes when he meets Wendy, a girl so soft and pure, who has a heart so generous and kind, that it stunned our stoic Hook. But the moment he learns that Wendy is the daughter of his lifelong nemesis, Hook holds on to her as a bargain chip, to unleash his hunger for revenge. But things get messy when Hook begins to see Wendy as a person with her own thoughts and desires, a person he slowly starts to fall for beyond measures. He must decide; is Wendy just a bargain chip? Or has he fallen head over heels for her? Transport into the bone chilling story of Hook and Wendy. Get 'hooked' to one of Emily McIntire's famous works.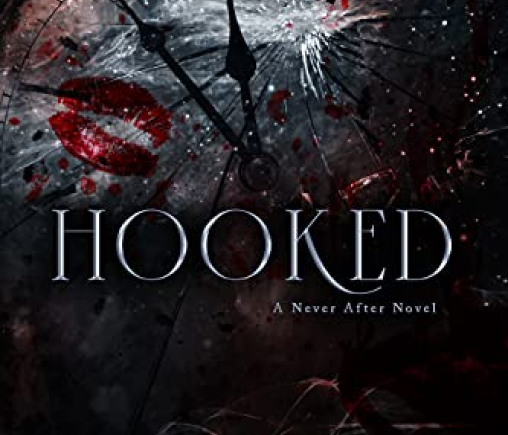 An Ocean of Minutes by Thea Lim
In a world where a terrorizing pandemic has hit hard and America stands as the most affected, Polly finds out her boyfriend, Frank, has the virus. She would do anything to save him, but what she really needs is the money for his treatment. Meanwhile, she finds out, a company has introduced time travel and if Polly decides to take a one-way trip into the future, the company will manage the finance required for Frank's treatment. She takes the offer to work as a bonded labour for the company while promising to meet Frank in Galveston, Texas, where she will arrive 12 years later. Unexpectedly when Polly is re-routed an extra five years into the future, Frank is nowhere to be found. Polly is stuck in a new world with no home, no money and no status but soulfully determined to find her boyfriend in the completely transformed world she is yet to explore. Travel to a time when America is completely different and divided, where Polly must figure out if leaving behind the love of her life for his own good was worth it or was it all for nothing. A beautifully heart-aching journey crafted by Thea Lim.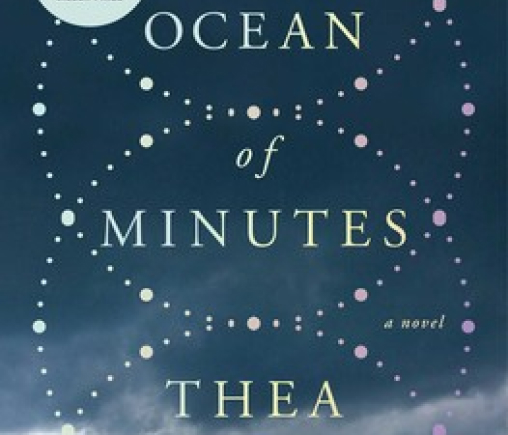 Catherine House by Elisabeth Thomas
Hidden deep within the woods of rural Pennsylvania, lies Catherine House, a school of higher education unlike any other institutions out there. Catherine House is an unyielding environment where the students must leave behind their outside lives beyond the gates of the academy for the entire time of their education, which would include, family, friends, music, television and even their clothing. But as harsh as the institution may seem, it is just as much rewarding for all the students that have graduated. They have always excelled to the greatest heights and accomplished enough to be noted in history. The protagonist, Ines, who lived a life of noisy nights, partying, pills and cruel friends, has given it all away for some authorized frivolities. Everything, including the mysterious director of the institution, Viktoria, seemed all right, until Ines's hardworking roommate's acceptance ends in tragedy. Ines begins to suspect that there might be something hidden behind the splendour name of Catherine house and much dangerous secrets buried within the walls of the institution. Ines comes to realise if she was the one who chose Catherine House or really, was she chosen by them. Waltz through dark hallways of Catherine House within the gloomy woods of Pennsylvania, a dark Academia mystery authored by Elisabeth Thomas.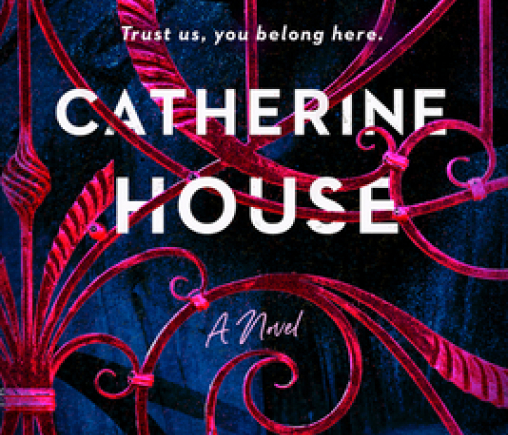 Aru Shah The End of Time by Roshini Chokshi
Aru Shah, a very imaginative twelve-year-old girl, spends most of her autumn break at the museum of ancient Indian art and culture, waiting for her mother to come back from her latest archaeological trip. Not feeling entirely proud of her situation she resorts to lying to her classmates about being royalty, traveling to Paris, having a chauffeur, and many more. On a not-so-lucky day for Aru, three of her classmates show up at her doorstep only to catch her fibbing about all her stories. They claim their disbelief in the curse of the museum's lamp of Bharata and the only way they will ever believe anything from Aru is if she proves the curse of the lamp to be real. 'It's only a quick flicker' Aru thinks to herself, completely oblivious to the dire consequences of lighting the lamp. In doing so Aru awakens an ancient demon whose responsibility is to awaken the god of destruction. Her mother, and her three classmates are frozen in time and the only way she can save them and stop the demon is by finding the reincarnations of the five Pandava brothers, the heroic protagonists of an epic Hindu poem, Mahabharata, and journey through the kingdom of death. Sit tight and flip through a gripping journey as Aru does everything in her power to save her world from crumbling just because of a silly dare, a captivating fiction written by Roshini Chokshi.