You're in for a breathtaking showcase when you celebrate the UAE's extraordinary journey over the last 50 years at Expo. The joy and pride we have for our nation and its vision for the future will be overflowing during our Golden Jubilee celebrations and you'll be taken on a journey of authentic and immersive Emirati experiences, stories, conversations, showcases and more.
The breathtaking 'Journey of the 50' in Al Wasl
Be mesmerised by an immersive theatrical show unlike any other. We'll be pushing the boundaries of what's possible at Al Wasl Plaza with a blend of over 200 performers and show-stopping theatrics. Experience the story through the eyes of a grandmother as she shows us that the deeper we look into our culture, the more universal it is.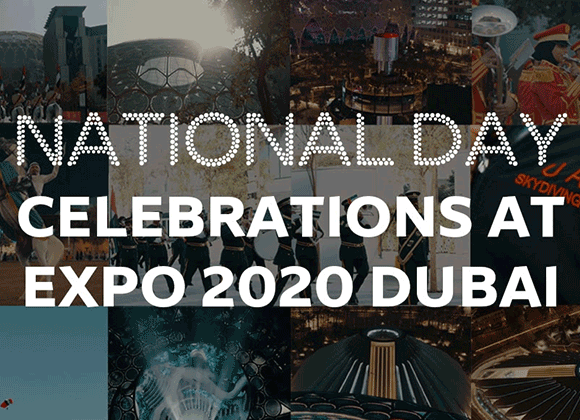 Fun-filled festivities for the entire family
Here's what you can look forward to.
An authentic Emirati welcome and 'Colours of the World' parade, featuring the Dubai Police marching band and horses
A fly over from the Al Fursan aerobatics team, painting the sky green, white, black and red
A variety of performances: Al Azi; Music in the Garden featuring Fatma AlHashimi, Abdulla AlMesterih and Saeed AlKetbi; Aidha Al Menhaly concert
Delightful and entertaining parade featuring Expo's mascots: Rashid and Latifa
Immersive stories, from 'Al Meghzal Journey of a Thread' to 'Ousha & the Moon'
Fireworks and incredible beats by DJs