Maggie Seeman, an artist, educator and an exquisite leader, that many women honor. Being an international celebrity stylist based in Montreal and also the founder of her very own luxury hair house, Maggie encourages other women to embrace their talents and take their stand. 
She started her journey in the line of hair couture at the age of 16, and with a decade of experience she has managed to turn her passion into art. She is an international awards winner, and an influencer on Fashion weeks in Paris and New York. 
Her specialization includes creating stunning hairstyles, updos, hair extensions for brides on their special day and most importantly one of the best balayage styles. 
Here we discover the world of a hair artist, with Maggie Seeman's words.
Q1. What's it like being a celebrity hairstylist? What inspired you to go on the path of hair couture?
It is humbling for sure. It takes a lot of experience, both for staying poise and focused, and to be confident creating unique looks for celebrities who have seen it all. What inspired me to journey on the path of couture? It is the true beauty of people. Every person inspires a creation. 
Q2. I am certain, majority of people misinterpret the difference between "Hair Artists" and "HairDressers". As a hair artist yourself, could you elaborate and tell us what makes a hairdresser a hair artist? 
Hairdressing, a noble profession, is the beginning of a journey for an Artist. To become a Hair Artist, you have to want to create, to think outside the box, to inspire and be inspired. Hair Artist are visionaries, can compete internationally and win. 
Q3. As we all are aware, apart from being an international celebrity hairstylist, you also have your very own luxury hair house "Haus of rtists" in Laval, Canada. Could you tell us a little bit about the philosophy of your hair salon?
Our philosophy at Haus Of Rtists is what differentiates us from others. We are very firm about our core values being continued Education, Knowledge and discipline.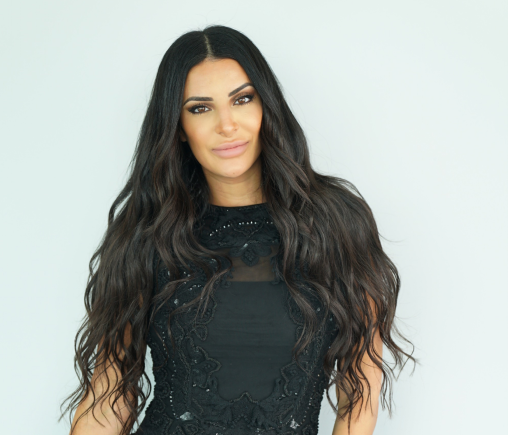 Q4. Being a woman CEO, what were the barriers you faced in the industry? Have you been confronted with gender-related roadblocks in your career?
Women face gender related issues in any industry. I consider myself blessed to live in a time where women embrace other powerful women. The challenge unites us, and that is motivating and inspiring. 
Q5. Is your company a woman only run business, or is there a balance between the male and female staff?
We offer equal opportunity to both men and women. We do have both men and women in senior operational positions. In the salon, although not by design, the Hair Artists are all amazing, talented women. 
Q6. Given a scenario, when stepping into a meeting full of male directors, have you ever felt overpowered? Or been put down by the male peers?
I am here in part because I am strong and confident. Having this kind of mindset and life experience makes me fear very few things. If faced with bullying, I am definitely putting my foot down. 
Q7. The saying, "women belong in the kitchen and not on the desk" what are your comments about that kind of a misogynistic statement?
It's so ''passé''. Women belong where women want to be. I am fortunate to be married to an amazing man who supports me, respects the work I do, and the contributions I make.
Q8. Lastly, what advice would you give out to those women who are struggling to build their empire in a male dominated industry?
Life will alway throw you curveballs, whether it's male dominance or something else. Believe in yourself and keep working hard because there is no secret to success. Hard work, sacrifice, and determination will get you anywhere and everywhere you want in life.