Japan Pavilion at Expo 2020 Dubai is hosting Japanese astronaut Yamazaki Naoko exclusively during Space Week, one of 10 thematic weeks focused on solutions to some of the most pressing challenges the world faces.
Japan's partnership with the UAE is instrumental in keeping the Emirates' space industry strong and growing, while opening up new possibilities for research and innovation. In 2018, UAE launched Khalifasat, the Emirates' first Earth Observation imaging satellite carried by a Japanese rocket. In 2020, the Hope Probe launched from Japan supported the UAE in breaking into the bulwark of space programs held by a handful of countries around the globe.
As an ambassador for the Japan Pavilion at Expo 2020 Dubai, Naoko is further strengthening the space partnership between the two countries – contributing towards the UAE's vision to enable sustainable human exploration of space and advance the technologies necessary for future missions.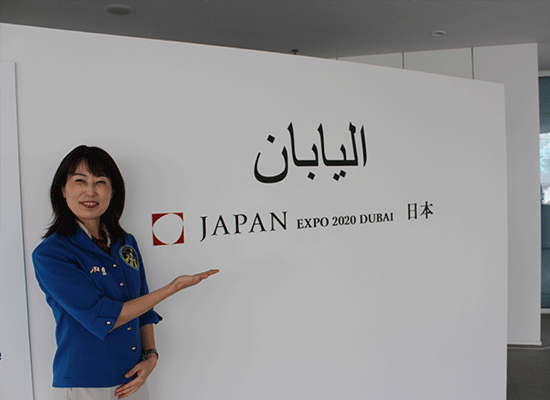 Yamazaki Naoko said: "It is exciting to be a part of Space Week at Expo 2020 Dubai. Through a strategic partnership, the UAE and Japan have collaborated on cutting-edge science and technology for progressive space missions. We look forward to more milestones in this great adventure, and to leveraging our strengths like technology to advance science and innovation in the space sector, together."
Naoko was onboard the Space Shuttle Discovery in 2010 as part of the crew of STS-131, an assembly and resupply mission to the International Space Station. She is currently serving as a member of the Japan Space Policy Committee, Representative Director of Space Port Japan Association, Director of Astro Tourism, and a chairperson of "Sorajo (Women in Aerospace)" under the Japanese Rocket Society among other roles. During Space Week, Naoko will participate in a range of events focused on space exploration and women empowerment.
A space-focused virtual event on 17-23 October, Space Week at Expo 2020 Dubai features some of the brightest stars in space travel and exploration. It will highlight the latest innovations in space research and travel, while also providing a platform to discuss important topics such as women in space and the UAE's space landscape.