Yas Marina Circuit and FLASH Entertainment have announced international music superstar Stormzy will perform on Friday night at this year's Yasalam After-Race Concerts adding to a star-studded line-up at the FORMULA 1 ETIHAD AIRWAYS ABU DHABI GRAND PRIX 2021.
Following on from the announcements of Khalid and Lewis Capaldi as headline artists, the inclusion of internationally famed rapper Stormzy adds to what will be an incredible weekend at Yas Island in Abu Dhabi, only to be heightened with a potential title-deciding Formula One race at Yas Marina Circuit on Sunday 12th December.
This year's Abu Dhabi Grand Prix weekend will see a first appearance for Stormzy in Abu Dhabi, as he takes the Etihad Park stage on Friday 10th December.
Al Tareq Al Ameri, CEO of Abu Dhabi Motorsports Management, commented: "We're thrilled to announce that one of the world's biggest stars, Stormzy will be coming to Abu Dhabi for this year's Yasalam After-Race Concerts as we welcome a phenomenal line-up of musical talents in Stormzy, Khalid and Lewis Capaldi. We're over the moon to bring our post-race events back to Yas Marina Circuit with what will be a spectacular weekend to remember.
"The inclusion of cultural icon Stormzy in our line-up just goes to show that Abu Dhabi truly is the pinnacle for sport and entertainment events in the region and is unrivalled globally, something which we're incredibly proud of. We can't wait to welcome Stormzy and our incredible line-up to this year's Grand Prix weekend here in Abu Dhabi."
John Lickrish, CEO of Flash Entertainment said: "Yasalam has a legacy of bringing ground-breaking artists to Abu Dhabi, and this year is no different. Stormzy transitioned from the underground to the mainstream, and he is now considered one of the biggest acts on the global rap and music scene.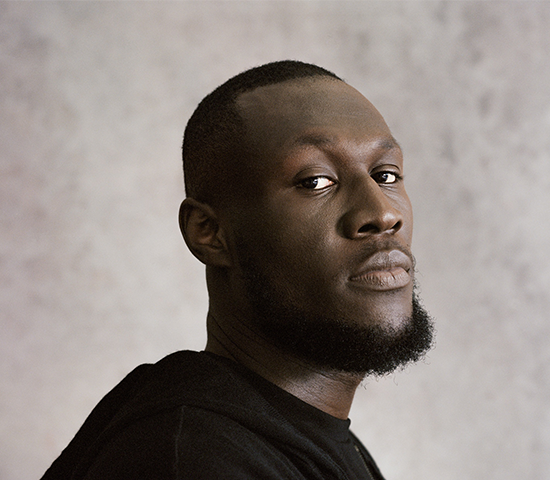 "We were eager to come back really strong following last year's break in Yasalam After-Race Concerts, and with Stormzy now confirmed alongside Khalid on Thursday and Lewis Capaldi on Saturday, we are once again guaranteeing our fans unmissable experiences.
"All three of the headliners highlight Abu Dhabi's standing as an international destination for A-list entertainment, culture and leisure. We look forward to announcing the final artist of our world-class line-up soon."
The critically acclaimed and platinum-certified rapper has consistently risen to international stardom since his emergence in 2013 and his breakthrough album Gang Signs & Prayer topped the UK charts in 2017, winning British Album of the Year at the 2018 Brit Awards.
One of the UK's most inspiring and influential cultural figures, Stormzy's involvement evolving the underground musical landscape in well-known. Alongside being a true spokesman of black empowerment and social activism, his latest album 'Heavy Is The Head' became his second consecutive No.1 album in the UK Official Charts and has since achieved over 1 billion global streams.
In July 2018, Stormzy announced #Merky Books, an imprint within Penguin Random House UK, dedicated to publishing the best new fiction, non-fiction and poetry, and in August 2018 he announced 'The Stormzy Scholarship', an annual studentship to fund two black British students to go to the University of Cambridge. In addition, in June last year, Stormzy announced that he will pledge 10 million pounds, over 10 years, to organisations, charities and movements that are committed to fighting racial inequality, justice reform and black empowerment within the UK.
Building momentum with impassioned support from his devoted fan base, Stormzy is now the proud possessor of over 45 awards. The Croydon-born MC has also broken records in the live sphere and in 2019 became the first British rapper to ever headline Glastonbury Festival, one of the world's biggest music festivals, and will bring his talents to light up Friday night's concert on Yas Island at this year's Abu Dhabi Grand Prix weekend.
Important information for ticketholders
With the updated government regulations, Etihad Park will return to full capacity for the Yasalam After-Race concerts. All ticketholders will have access to the Thursday concert, headlined by Khalid, in addition, single-day ticketholders will also have access to the day they have an Abu Dhabi Grand Prix ticket for. Those with two-day tickets will have access to the Saturday and Sunday concerts as well as Thursday, and the three-day ticketholders can enjoy all nights of the after-race entertainment.
If one day ticketholders wish to attend a different concert to their current day, they can upgrade to a two- or three-day ticket which will allow them to select from any of the four artists. Tickets can be upgraded by calling 800 YAS only, the YMC Concierge team will be there to assist with current ticketholders requests.
Following recent government updates, capacity at Yas Marina Circuit has increased allowing for additional fans to get in on the action taking place from December 9th-12th. New tickets are available across the categories including one-day tickets and the circuit's world-class hospitality packages.
Purchase a ticket now to ensure you don't miss out on one of the year's biggest and best events. Tickets can be purchased via www.yasmarinacircuit.com.