The earth is experiencing an environmental catastrophe. We are all trying to do better in being more sustainable – and the beauty industry is no different. While organic brands are reducing their carbon footprint, they are also bringing us products that are healthy for our skin with ingredients that are rich and also that your skin needs—antioxidants, vitamins, minerals, fatty acids, and more. If you are up to take on the clean beauty challenge, then here are some brands and products you should add to your skincare regime!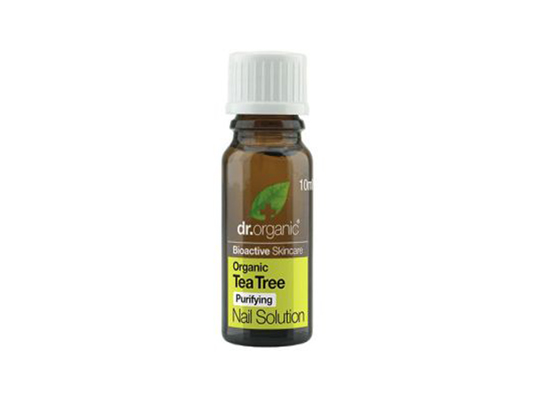 Dr.Organic
Dr Organic seeks out the treasures of the natural world to discover the purest and most potent extracts, delving deep into centuries old traditions and supercharged botanicals to create breakthrough formulations.They are inspired by the beneficial properties of natural ingredients to create unique ranges of multi award-winning, organically enhanced health and beauty products. My favourite Dr.Organic product is the Tea Tree Pure Oil. Known for its numerous beneficial attributes, this pure oil is commonly used for healing acne and inflamed skin. Since tea tree oil can be very strong , it is recommended to dilute one to two drop(s) in some water before applying it on the skin.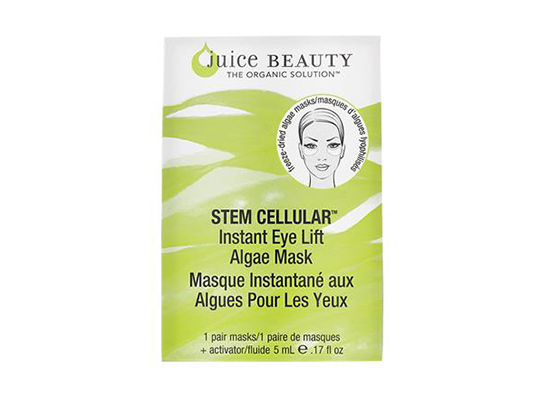 Juice Beauty
Born out of a passion for environmentalism, Juice Beauty focuses on sustainable practices throughout the company including packaging, manufacturing, headquarters and Farm. Their goal is to eliminate the use of Virgin Plastic and use recycled plastic and glass to contain their products. STEM CELLULAR INSTANT EYE LIFT ALGAE MASK, A bestseller on their website is a great product to achieve brightened and lifted eyes in just ten minutes. If you stayed up late and want a quick fix to say bye-bye to those dark circles, this is just the product for you!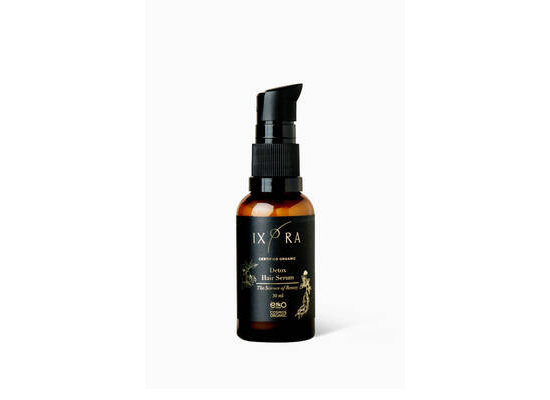 IXORA
With years of scientific and practical experience in herbal medicine and the natural cosmeceutical beauty industry, IXORA was created by pharmacist, Dr. Nader Sheasha. To satisfy modern-day skin care demands and give the utmost in skin care treatments, he has merged his experience in historical formulas with the newest natural biotechnology.y to meet modern-day skin care demands and provide the ultimate in skin care solutions. Detox Hair Serum by Ixora is unlike any other hair serum you've ever tried! Ginseng extract, clary sage, Tamanu Oil, Jojoba, natural Vitamin E, and other potent organic components were carefully formulated to work as a scalp detox remedy. By rubbing the serum into the scalp, it eliminates build-up, balances scalp sebum production, promotes the synthesis of natural hair keratin, increases B. circulation around the hair follicles, and prevents hair loss while also stimulating hair growth.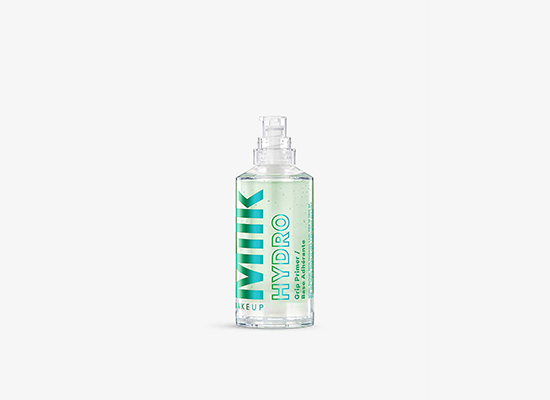 Milk Makeup
They are a cruelty-free, paraben-free, and 100% vegan brand that believes in good ingredients + epic payoff. Their secret weapon recipe is Milk Melt Technology, which is made up of a special combination of coconut waxes that melt into the skin when exposed to body heat. That means your makeup blends seamlessly into your skin, rather than sitting on top of it. And who doesn't want that? Hydro Grip Primer, an award winning primer which is a must have for a no cake face! On the back of your hand, add 1-2 shot(s) of primer. Before applying makeup, apply a thin layer on clean skin. Allow one minute for the solution to fully soak before using it to activate grip for all-day hold. Wear alone for that fresh-faced, glassy complexion, or layer foundation and other makeup.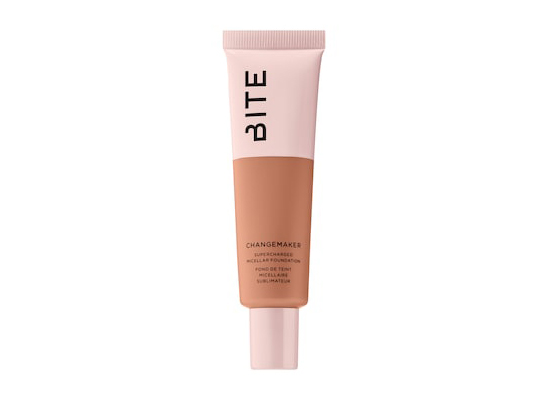 BITE Beauty
A beauty brand that reaches high standards while being clean. With bold look-at-me colors and skin loving ingredients, BITE is sure to make you feel good while you look good! They are committed to developing formulas with super satisfying sensorial experiences that boldly feed your senses through color, flavor and texture. Their Changemaker Supercharged Micellar Foundation is an antioxidant-rich and nourishing formula that suits all skin types. This creamy, lightweight foundation has a buildable light to medium coverage that comes in 32 shades.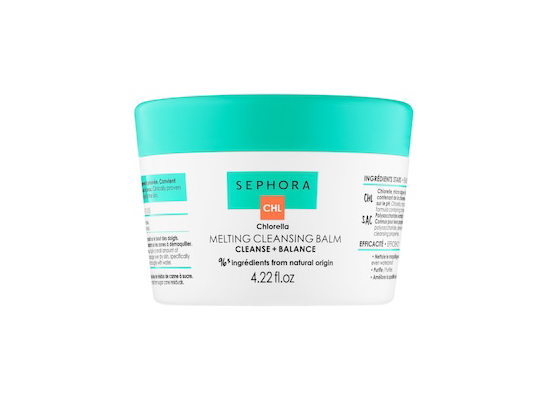 Sephora Collection
If you use makeup remover wipes you need to stop and switch to cleansing balms since they are less harsh on your skin. The Sephora Melting Cleansing Balm Cleanse + Balance is a great option for all skin types. While balms efficiently clean your face and unclog pores, they are also a delightful treat since you should massage your face for at least 2 minutes, which could be your daily pampering time. This hand-to-skin connection is a fantastic way to raise your spirits and release a few happy hormones while you relax!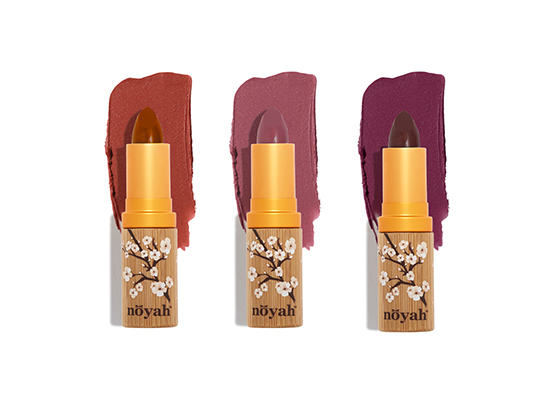 NOYAH
Noyah celebrates the mash-up with eco-chic packaging filled with a range of colors to suit any look, whether you take your style cues from "the greatest city on earth" or the great outdoors. Their natural lipsticks come in a range of shades from a vibrant red to a flirty pink, versatile enough to take you from daytime chic to a fun-filled, sultry evening look. Packed with natural ingredients and minerals and formulated with the likes of Coconut Oil, Shea Butter and skin-protecting Vitamin E, Noyah will make sure to give you hydrating lips while adding a punchy pop to your pout.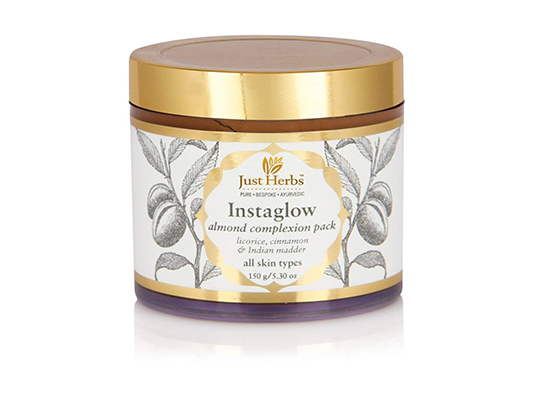 Just Herbs
A line of pure, bespoke and Ayurvedic results-driven skin and hair care which is made from certified organic and wildcrafted ingredients collected from across India. Yup, shock and awe. You'll find nothing but top-quality plant ingredients in our entire range of skin and hair care without any chemical horrors hiding away. The Instaglow Almond Complexion Pack, as the name suggests, this complexion pack is a bliss from Ayurveda to enhance the lost lustre of the skin. This pack will reduce the dullness of your skin, making it look bright and fresh. Almonds have natural properties that make skin look healthy and glowing.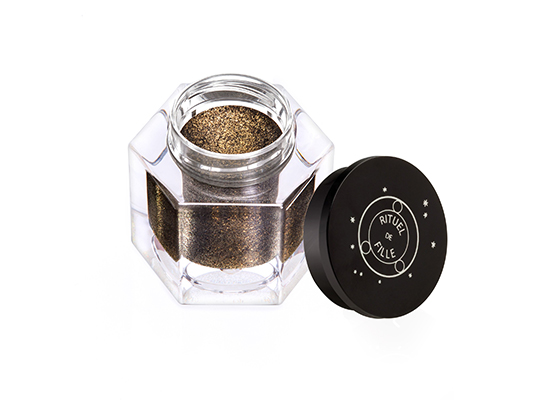 Rituel de Fille
Founded by three sisters who were inspired by the magical side of natural ingredients, and the ritualistic, ceremonial power of pigment, Ritual de Fille has one of the most pigmented organic products I have seen. The Rituel de Fille Ash & Ember Eye Soot is an example for how beautiful their products can be. It is a magical concoction of intense, smoldering, everlasting color with a rich texture between powder and cream. This eyeshadow is made with pure pigments and natural oils, free of waxes to avoid melting with the warmth of your skin.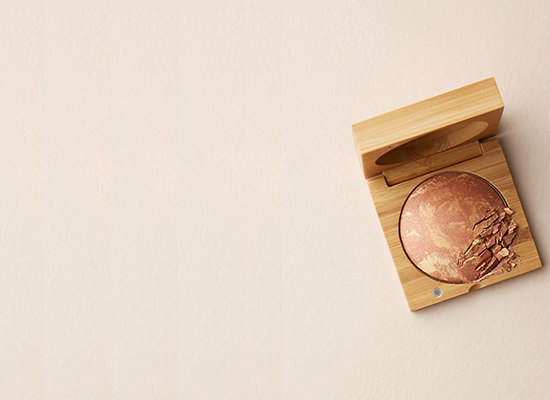 Antonym Cosmetics
Worn by multiple famous actresses at the AMA's and The Golden Globe, Antonym Cosmetics is well known to have hydrating and long lasting products. The Baked Blush gives a natural radiance to cheeks for an instant, youthful glow. A unique formula that offers an irresistible flush. The cream is baked in terracotta pans in a process that naturally binds it into its domed shade. Swirls of color are added to each individual blush before baking, giving every blush its own unique color imprint which gives you that final WOW package.