We may be mere mortals, but we are not confined to what we are known. We expand beyond the walls of limitations set for us. In simple words, we are definitely capable of attaining words like eternal, infinity, and immortal but just not in the sense one would think. Even though our days of existence are numbered, we have enough magic in us to create unforgettable memories, invincible artefacts, uncovering the beauty behind the billions of phenomena and building many more marvellous objects of wonder, impactful enough to have your name echoed through generations forever, ultimately earning the title of Immortality. This is the mark we have of our ancestors and these are the stories we carry forth into the future. Here's a selection of stories that plummet into the various depths of immortality and the glory that comes with it. 

          1. Lost Boy: The True Story of Captain Hook by Christina Henry
The ever-green tale of Peter Pan and the lost boys has been the perfect bedtime stories for children all around the world and adults of all ages. Starting from the very first peter pan story written by J.M.Barrie in 1902, to every single rendition of it from novels to Hollywood movies has only allowed us to dwell in the island of Neverland and broaden our imagination of the realm. Lost Boy is a book that not only guides us through the psychopathic-maddening mind of Peter, but also is narrated by the first boy to ever become Peter's lost boy, Jamie, aka, Captain Hook. Peter Pan, an immortal boy, whose idea of fun is horrific to the rest, loves to be the sun everyone revolved around. He promised his troop they would remain young and happy forever, but Jamie knew something else. Who would've known, a charming boy Jamie once loved so dearly, would only grow to be his sworn enemy and he himself the Villan… In a book authored by Christina Henry, sail away to Neverland, to a time long before the Darlings and a time that didn't have a Pirate with a hook for a hand, yet.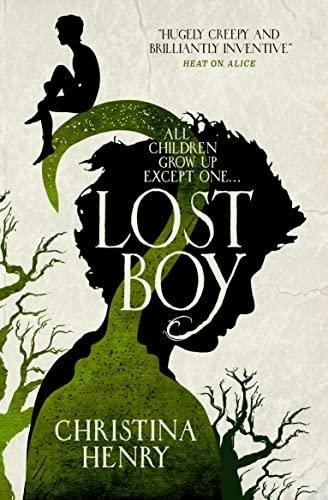 2. Miss Peregrine's Home for Peculiar Children by Ransom Riggs
When Jacob's grandfather mysteriously dies, the sixteen-year-old sets out on a journey to a remote island of the coast of Wales, where he discovers the crumbling ruins of Miss Peregrine's Home for Peculiar Children. He soon finds out that not only is the place, old, but, very strange. As Jacob explores the strange orphanage, he finds old photographs of children who were probably quarantined due to dangerous reasons and not just raised. He is encountered with chilling nerves when he finds out that there is a possibility that these children are probably alive at the very moment, stuck in a time loop, forever, unless Jacob decides to come to their rescue. In this astounding tale, take a stroll through the dusty halls of Miss Peregrine's Home for Peculiar Children with stirring vintage photography illustrated alongside Jacob's incredible journey, authored by Ransom Riggs.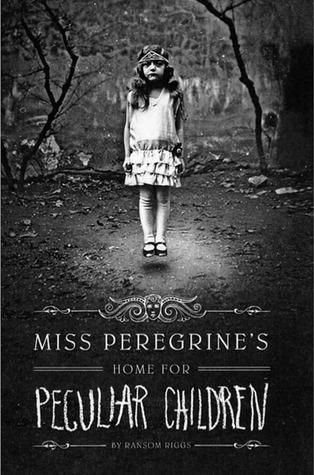 3. Beyond The Wand by Tom Felton 
Personally, the realm of Hogwarts, witches, wands, quidditch matches, sorting hat ceremonies, and many more of the ineffable traits of the glorious world J.K.Rowling has given us, will forever remain immortal. And so will the movies, because they gave us the vision to imagine such a world real. Tom Felton, a talented actor, known for his famed role as Draco Malfoy throughout the entire series of Harry Potter as the bleached blonde Villain, has written about his life inside the magical walls of Hogwarts and the life outside of Hogwarts where he is nothing more than a boy trying his best to fit in. He shares his experiences over the ten years of filming the series, the dear friends he made along the way, and of course, the ups and downs of the spotlight he had along with figuring his way through life after such a significant and life-changing experience. Strap your wands and hop on your brooms as you zoom through the muggle life of Tom Felton, the one who once brought to life the powerful Slytherin wizard we all know by means of this freshly released book, authored by none other than Tome Felton himself.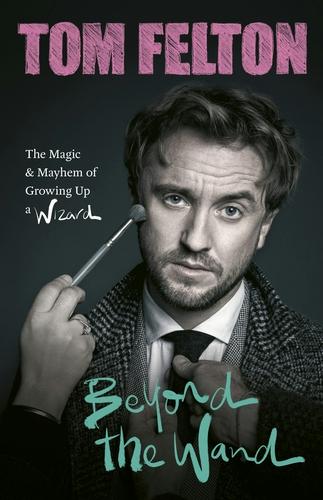 4. The Immortality Virus by Christine Amsden
Immortality seems like a one-of-a-kind gift that is probably something God-like until it starts plaguing every single human. Set in the mid-21st century, everyone, one by one stop aging, which may have seemed strange and even a little soft on the heart because then we know we're not losing any loved one to old age, but it really starts to become a problem when the population only keeps increasing and mortality at some point becomes non-existent, because then the huge mass is set out to starve to death under severe circumstance, while the elites have a long and healthy life. Those that know the reason behind this, have gone silent and the ones that raised questions have vanished without any trace. Grace Harper, a blacklisted PI is determined to find the ones responsible for this miserable torment and put an end to it, but to complicate matters, her boss is suspected of murdering his father. She is given the choice to either help the police find evidence against her boss or die. Little do they know about her mission, which would really put a strain on Grace for she will be silenced forever. Tag along on this fast-paced sci-fi book authored by Christine Amsden.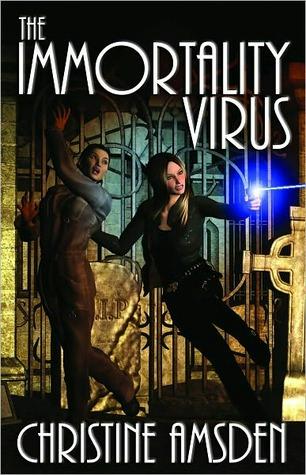 5. The Agony and The Ecstasy by Irving Stone
This is an epic biographic novel casting limelight on the gruelling life of a renowned artist who created the most sensational painting the world has ever known, Michealangelo. Through the course of his life, he encounters family interference, religious teachings, artistic jealousy, and the many hurdles and thoughts that befall a person who will soon go down in history to be an eminent figure in the artistic world. Irving Stone has brought to life the artist and his very being through this biography. Not only will the readers be involved in Michelangelo's life, but Stone takes us all the way back to the renaissance Italy. Hop on a journey to old Italy as you witness the greatest artist take a bite of the golden apple of immortality, authored by the one and only Irving Stone.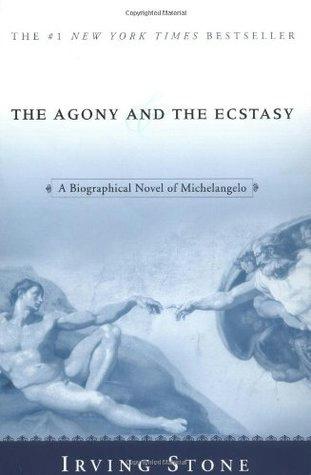 6. The Witch's Daughter by Paula Blackstone
Elizabeth Anne Hawksmith is a three hundred- and eighty-four-years old hedge witch, who had her life saved in the spring of 1628, around the same time she witnessed her mother being hung by the witchfinder of Wessex. Warlock Gideon is the only man who could save her life and she surrendered completely. With his help, Elizabeth learned to awaken masterly powers that she didn't even think could possess. With his help, she attains Immortality and so the centuries pass, bringing her to the 21st century, where she spends her time laying low, in solitary, tending to her garden, and selling herbs and oils in the local market. Her quiet life takes a hard turn when a teenage girl, Tegan, spends most of her time with her. Elizabeth finds herself teaching Tegan the ways of a hedge witch in the process of awakening memories—and demons—long thought forgotten. Little does she know, a demon from her past by the name of Gideon is still hunting for her awaiting his payment for her immortality. Immerse yourself in the tale of Elizabeth and her long life as she flees away from her past farther into the future, a compelling novel written by Paula Brackston.