There has been a time in all our lives when we wanted to be the diamond, glimmering and twinkling under the spotlight with all the eyes on us, sparking every single flame of envy we could possibly ignite, claiming all the glory to be ours, even if for a mere moment. Fame is a dangerous path. If one doesn't tread without caution, they will find themselves in the shadows of their own terrifying demons. But, if one is smart enough to navigate their way safely through the glamorous shores of magnificence and splendour, they just might find the glorious illusion of fame to be quite rewarding. Here are some books that flaunt the perilous beauty that lies within the fickle illusion of Fame.
 Cupid: A Tale of Love and Desire by Julius Lester
Julius Lester retells the popular yet ancient love tale between Psyche, a spellbinding beauty and Cupid, the god of love. This story depicts the true humor of fate itself because who knew that, Cupid, the god who inflicts the unhealing wound in the hearts of unrequited love, the one who locks souls that can never be together and wreaks nothing but pain and suffering, all in the name of love on both, the great gods and mere mortals, only to have fallen in his own love story, brutal and if I may, more adventurous than any love story we are yet to come across. When he falls for a princess, widely famed, and immeasurably burdened with the gift of bewitching beauty, who also gains the enmity of the goddess of Love, Venus, Cupid must ensure the secrecy of their virtuous affair from the entire world, but especially from Psyche's rapacious sisters and Venus herself. Tread along a mystifying ancient tale, retold by the one and only Julius Lester and watch the god of love, struggle in his own love story.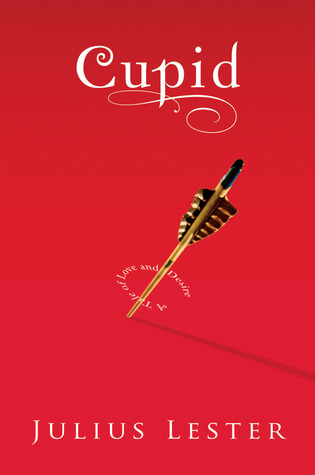 2.  The Seven Husbands of Evelyn Hugo by Taylor Jenkins Reid
Evelyn Hugo, a young girl, raised in the agonizing clutches of her father's abuse, grasps hold of the first opportunity to runaway to the blur lines of Hollywood. With nothing more than her pretty face to offer, she is thrust into the dazzling spotlight of the glamours of the Hollywood industry. Little did she know, that her fame would not simply end with the extravagant movies and paparazzies, but follow her to the coves of her life, her very own behind-the-scenes. Evelyn moulds herself and her life to satisfy those that quench their thirst for gossip with her name splattered in their morning newspapers but, she loses track of what she does for herself and what for the camera and in that tiresome process, she just might lose everyone that she loves. Monique, a relatively unknown writer, is chosen by Evelyn to write about her life and her seven husbands. Monique does not understand why she was chosen by this Hollywood icon, but regardless, Evelyn always has her reasons. Step into a booming world of stars and celebrities, concealing their scandals under the spectacular carpets of Hollywood wonders, authored by Taylor Jenkins Reid.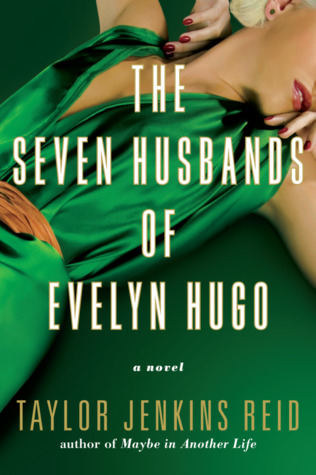 3.  Confessions of a Hollywood Star by Dyan Sheldon
In this dramatic fiction, written by Dyan Sheldon, Lola, the high school protagonist, is back in the battlefield against the school's most popular girl, Carla Santini, but, with school coming to an end, Lola withdraws her sword to put aside their futile rivalry and focus on something hopefully fruitful, namely, her career in theatre. When a Hollywood film crew arrives at Dellwood for a production, to the unfortunate fate of Lola, Carla lands a walk-on part, but, Lola was not going to have her nemesis have the last laugh. She vowed to land a part by catching the attention of the director, and she was willing to go to any lengths to save herself the humiliation. Even though her best friend Ella and her boyfriend Sam were growing exhausted with her antics, it did not seem to stop Lola. Her perseverance is admirably highlighted by Dyan Sheldon, in this dotty yet, comedic novel. Flip through the pages of a dramatic high school rivalry, where there is no limit to what one must do to win.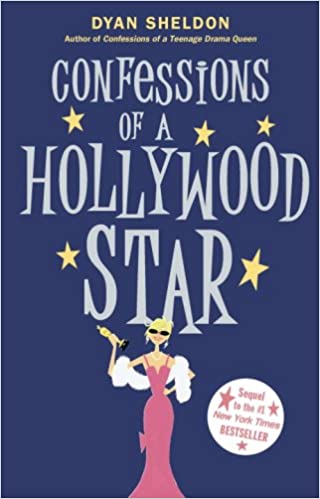 4.  K-pop Confidential by Stephan Lee
The debut novel of Stephan Lee, starts off by introducing the well-planned life of the protagonist, Candace Park, a half American-half Korean girl, who is just as much of a K-pop fan as her best friend, but refuses to ever reveal that part of herself to anyone because she knew her parents would be deeply disappointed in her. But every exceptional story always has an unexpected turn. When Candace auditions for the next big Korean pop girl band, she gets selected out of three thousand others who auditioned along with her. Swept away in the euphoria of a brilliant daydream, thinking about swaying crowds at the wave of her mic, Candace almost forgets that, fame always comes with the harshest price. This is where the height of the challenges keeps building into bigger tides. Candace must convince her parents to move to Seoul to train with fifty other girls to become an idol, and when she steps into the shoes of a trainee, her diet is reduced to sweet potatoes and eggs and her sleep schedule is nothing more than a few blinks. We all know the K-pop music industry as one of the most creative and to behold the most talented set of idols, so perfect and clean in every move they make and, in every song they sing, but Stephan Lee has illuminated on the unspoken tormenting struggles of the diamonds that have been hammered, cut, and shaped to shine bright. Will Candace risk losing herself for the sake of fame or will she choose herself?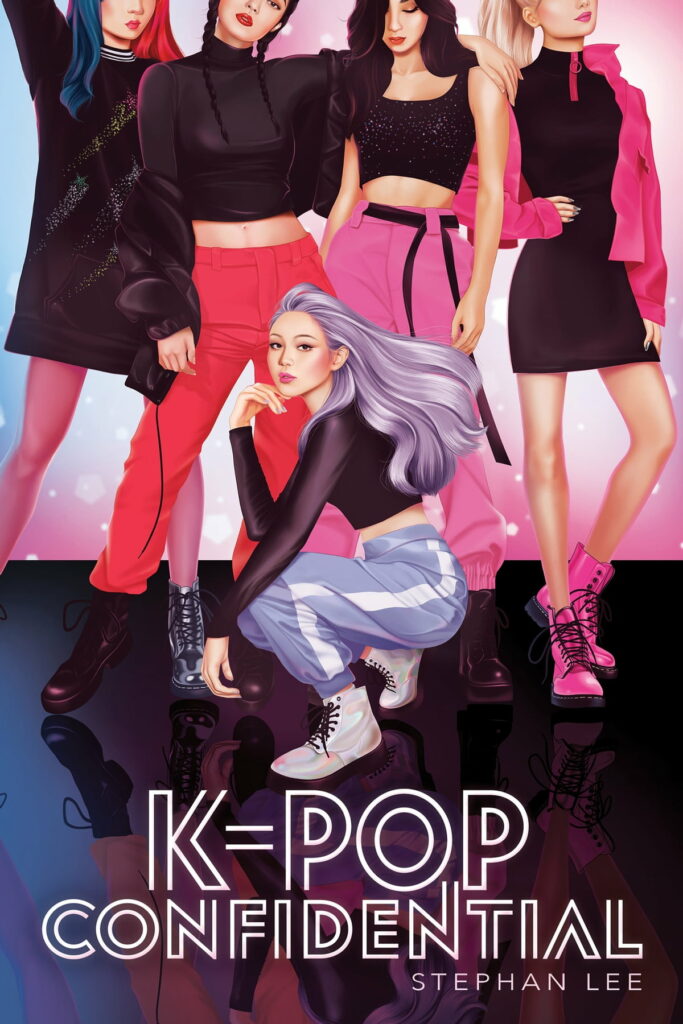 5.  The Murder of Marilyn Monroe: Case Closed by Jay Margolis and Richard Buskin
Marilyn Monroe, the blonde bombshell of Hollywood, was effortlessly a bright star that may have shone a little too bright, only to be vanquished just as fast as she burned. Monroe's death has always been a mystery or have been asserted that the troubled icon had an accidental overdose, leading to her death, but neither of these statements seem to be doing justice to Monroe or the gruelling life she had lived. To the ultimate rescue, for those that sensed something deep-rooted and far too dangerous was at play in her death, Jay Margolis, an investigative reporter and Richard Buskin, the New York Times best-selling author for multiple books, put together yet another bestseller filled with evidences pointing towards the murderer of Marilyn Monroe, the all-time silver screen icon. Unravel the gruesome murder of Marilyn Monroe, brought to the readers by Jay Margolis and Richard Buskin.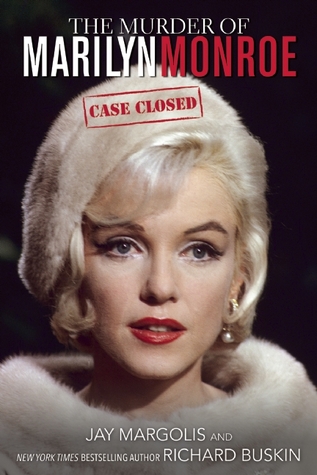 6.  Eliza and Her Monsters by Francesca Zappia
Everyone that knows Eliza, knows that she is a very reserved person in general. She does not talk much, she is shy around people and if I may add, abundantly awkward at any given socializing situation, even at home. But little did everyone know about her. Eliza was a completely different person when she switched to her browsers. LadyConstellation, is her online persona, an anonymous creator of a widely popular webcomic called Monstrous Sea. Juggling between the two personalities of her life, Eliza finds solace in the anonymity of her online self, enabling herself to be nothing more or less than who she is. Everything goes smooth until one day, when her anonymity is at threat and every single event in her life changes from that moment on. Find out what happens to LadyConstellation and Eliza as their identities are at stake. This is a unique and an interesting online culture tale, relating to so many of us that thrive with many personalities on social medias, authored by Francesca Zappia.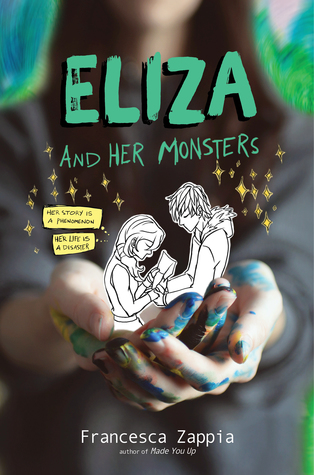 7.  Red, White and Royal Blue by Casey McQuiston
Four words; Enemies to lovers' trope. If you are a bookworm, you know exactly what that means and if you are not, then go ahead and read this book because this work of Casey McQuiston is the ultimate definition of 'Enemies to Lovers' trope. Alex Clairemont-Diaz is the son of the president of the United States and Henry is the prince of England. They have been each other's nemesis since childhood and should we really question their status as grown-ups? When a certain event has been wrecked, Alex and Henry are forced to play as fake friends. Convincing the cameras was not the hardest, but convincing themselves that they were not enjoying each other's company in the least, was the most frustrating part. From the constant reckless banters between their royal majesties, to Henry identifying himself as a bisexual, Alex being pressurized by his family to remain closeted and last but definitely not the least, being closely observed under the microscopic camera known as media, McQuiston has given the readers an interesting duo of the crowns that must face more challenges than they were warned. But most importantly, they must never falter in their act. Dive into the modern world of 'Your Majesties' and the elegant eminence of leaders, that must be dealt with cautiously, because we all know, fame beholds the harshest price.