We strive everyday towards a dreamlike destination we call victory, and in that very moment, that single goal does look like success. But is that all success is? Despite being thrashed, bruised, burned, drowned in the harsh words of the cold hearts, you stand up again, you pull yourself back on track, facing every crushing thing thrown at you just because this little voice in you hungrily desires what you once dreamed off. Those terrible moments of sinking to the deepest depths is what makes gliding through the clouds a brilliant moment where one feels invincible. That is success. Success is not a mere taste or a scent, but a glorious crown crafted by your own strife and pain which you damn well know cannot be taken away from you. Here is a selection of books that behold a variety of this wreath, so well crafted by some of the finest authors. Take a read through some of the most courageous tales.
The Memory Thief by Lauren Mansy
A city reigned by a power-hungry ruler, Madame, operates on the most unique kind of currency, memories. The gifted ones have the ability to steal memories in one touch and one such gifted person is the protagonist, Etta Lark. A seventeen-year-old girl, who bears aching guilt of an accident that left her mother bedridden, has been put to test when Madame announces to auction out her mother as a Craewick practice where a criminal's memories are sold before they are instantly killed. The only way to prevent this horrendous event from taking place is Etta must reclaim her position in 'the shadows', a rebel group she was ousted from. What must she do to earn her place in the shadows? She must steal the memorized map of the maze, a vicious prison created by the neighbouring kingdom. So much is at stake but all for one person. Will Etta untangle this complex knot? Will she emerge a hero, if not to her realm, but for her mother? Will she succeed in a tale where every arrow is turned towards her? Venture through the thrilling tale authored by Lauren Mansy.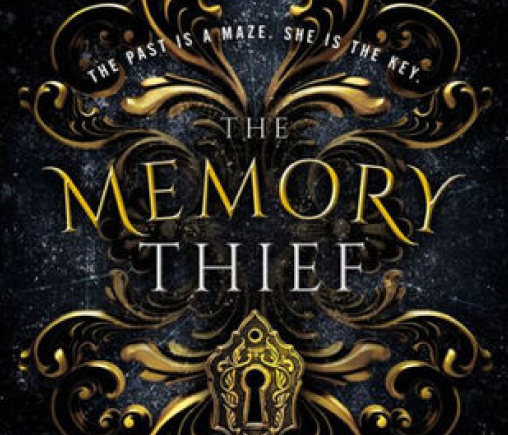 Some Kind of Happiness by Claire Legrand
Finley Hart, is an eleven year old spark of a girl, whose parents refuse to admit they have unresolved problems, who is being sent to her grandparents home whom she has never seen in her long eleven years life, and last but not least, Finley loves words and writing stories. As she arrives at her grandparents home, Finley finds out Everwood, the forest kingdom, is real. The fictional haven she turns to when things got difficult, truly existed right outside her grandparents home. Finley encounters, a family of pirates she must not talk to, trees coated in ashes and an old wizard living in a house of bones. Mysteries are to be unravelled and so she gathers her very own squad to save the Everwood and unveil its secrets. As Finley ventures deeper and deeper into the forest, she realizes, to save the Everwood, she must save herself. Step into a story of stories written by Claire Legrand.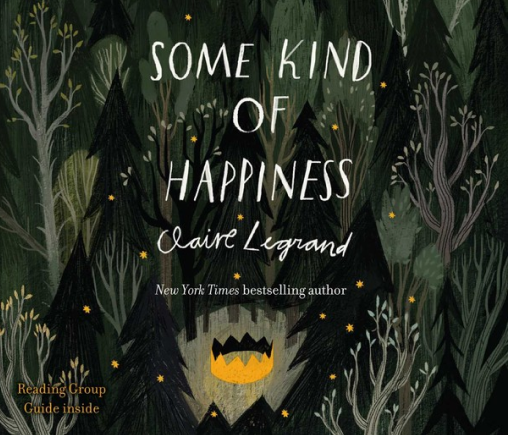 The Secret Within Me by Liana Ramirez
When Magi Davis almost gets murdered, her Egyptologist father relocates them from a tranquil rainy town in Seattle to Egypt, in hopes of seeking a safe hideout from the forces that were stirring to get hands on Magi. After her encounter with her father's business partner, R.J.Hicks and Carter McClain, who seems to be the only person of her age, she finds out that everyone around her have always been keeping secrets from her just to protect her from the mythical forces that have been after her all along. But this time, they seem to be getting just as strong and hard to run away from. If Magi discovers the sacred secret before an ancient furious deity kills her, she just might survive, otherwise, she must risk losing everyone she ever cared about. Hop on a journey with Liana Ramirez through the gripping story of Magi Davis as she strives to keep her world running.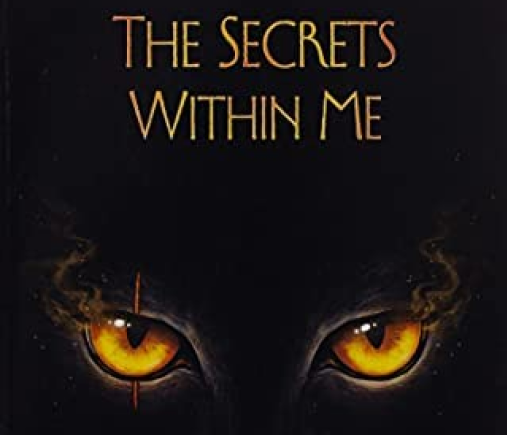 The Summer I Robbed a Bank by David O'Doherty
For the summer holidays, Rex must go stay with his uncle on a remote Irish island, and oh! Not to forget, his parents have split up, and being sent off to a gloomy wet island for summer does not exactly sit great to our protagonist. In his holiday destination, his one constant companion turns out to be a wild and hard to control sheep and the one and only upside to the whole situation was he loved his uncle. Uncle Derm was brilliant, but Rex would have never guessed what was awaiting him in the days he was yet to spend on the Irish island. A well-known local legend of the town has it that the medieval Pirate Queen Grace O'Malley, redistributed money to the poor & needy, and just like that Rex discovered that Uncle Derm had plans to loot the island's traveling bank to give back money to the good and needy causes of the island, but none of it would be possible for Uncle Derm without Rex. Fasten your gears up to whiz along with Rex and his uncle on an unnerving yet refreshing trip to the island bank written by David O'Doherty and illustrated by Chris Judge.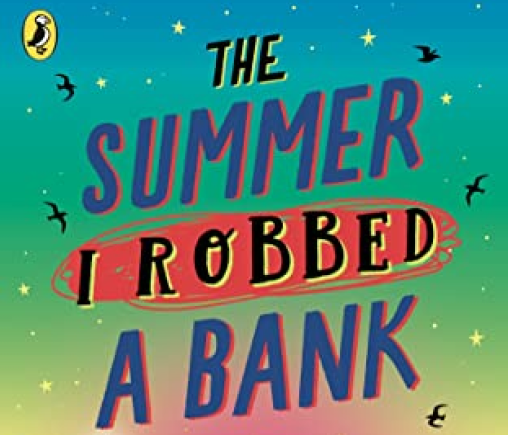 The Lightning Thief by Rick Riordan
Percy Jackson grew up with his mother and had no idea who his father was but knew for sure that stinky old Gabe was not even close to being a father figure to him or even a good husband, but his mother somehow always puts up with his reckless character. One odd day when Percy's English teacher turns into a ferocious monster and tries to kill him, his life takes an unexpected turn. His mother immediately understands the gravity of the situation and takes him out of the city, towards a special kind of summer camp in Long Island for his own safety. Percy must face the truth that was hidden from him his whole life. He learns that he is the son of Poseidon, the great lord of the ocean and earthquakes and he is bombarded with news about the fact that every single god out there, especially the ever so furious king of gods, Zeus is hunting for him, because the king's mighty thunderbolt has been stolen and the whole realm thinks Percy is the Lightning thief. Is he really the lightning thief? Quest through a different side of the United States along with Percy and his friends as they find the answers on their parlous journey to prevent the world from facing the merciless wrath of the king of gods. This is an immaculate series created by the one and only, Rick Riordan.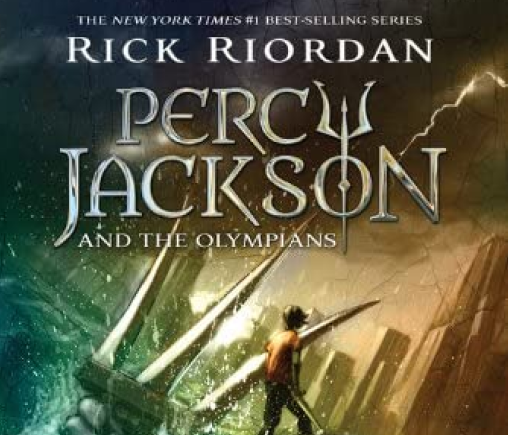 Pax by Sarah Pennypacker
Pax, a fiery fox, lost his parents as a pup and was rescued by Peter from abandonment and death. They are one and everything to each other, but their bond is put to test. A certain war approaches and Peter's father is enlisted. Peter will have to move in with his grandfather but the worst part of it is, he must leave behind Pax. Under the instructions of his father, Peter throws Pax's favourite toy into the woods hoping he would go to fetch it. Pax does as expected but, only to return to find out Peter had left him behind all by himself. Peter did not think it would be a struggle, but his guilt chewed at his heart not allowing him to get through even one night. He immediately, without a doubt in his mind, sets out on a journey into the night from his grandfather's place to find his fox. Sarah Pennypacker's beautiful story about Peter and Pax, a boy and his fox, is one of the most touching tales ever to come across. Dive into the chaotic world of Peter and Pax, illustrated by Jon Klassen, as two souls yearn to be united.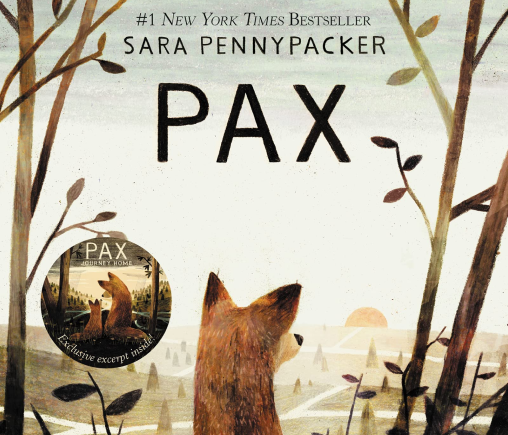 Carve The Mark by Veronica Roth
The ruler of Shotet is an imperious king and his sister, Cyra bore a certain gift which was of wonderful use to the king to torture his enemies but all it gave Cyra was pain and power. He exploits her currentgift lavishly, but she was much more than her brother's tool. She was underestimated in her brilliance, which she burned the brightest at, she was incredibly resilient, and most importantly, she was pretty fast on foot. Akos on the other hand, a farmer's son, and the oracle from Thuve, a frozen nation, is arrested by the Shotet soldiers along with his brothers. Desperate to save his brothers unscathed, he does everything in his power to free them, and perfectly timed, he is thrust into Cyra's world. Two souls from separate worlds of enmity are bound to intervene in each other's path. Will they aid each other's needs or will they destroy themselves in the process? Emerge into a world of wickedness and power created by Veronica Roth and find out how this story ends. In an ultimate success or a miserable defeat? See for yourself.