Love, such a versatile word it is. It is like a flame, calm and soothing to some, sinister and wrecking to some, never a harm but never needed to some and the words can keep twisting. Love is not just a word of romance; it is an unpredictable and incalculable personality of its own, presenting itself in so many different hues and shades. Here are some books that have captured the various faces of Love in its purest form by means of magnificent crafting of words.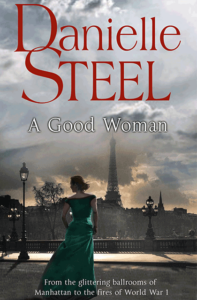 A Good Woman by Danielle Steel
Set in the elegant world of inexplicable fashion, young debutants, and the magical frivolities of the high societies of the 1900s, Danielle Steel whisks us away on a wondrous journey of storytelling about Annabelle Worthington. Annabelle, a graceful young lady, born into elite life, with her beloved family by her side, had never faced harsh truth of life until she lost everything that kept her world standing, starting with the sinking of Titanic in 1912, which broke her family. Even though it seemed like the end of her world, her story had just begun. Her journey is a splash of refreshing new beginnings and inevitably burning sorrows, driven to thrive until light is restored, by the one thing that has always held her together, even at her worst, Love. Love for her family, love for medicine, and love to help those in need.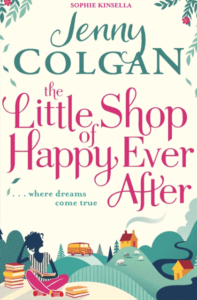 The Little Shop of Happily Ever After by Jenny Colgan
Are you a book-lover? If you are, so is Nina Redmond. In fact, Nina Redmond has such a deep sense of attachment to books of any sort, that she found a way to make a living out of her passion. Nina, thriving in her late twenties, is pushed out of the haven that once gave her the motivation to wake up every morning, the library. Just when she thought her career was done for good, a newspaper advertisement about an old van for sale in Scotland, catches her attention and consumes her thoughts with every little bit of dream she's had about establishing a little book store of her own. Given her admirable talent to recommend just the right book for anyone, she was willing to bet on herself. Travel along with Nina Redmond to the rolling hills of Scotland and dive into a refreshing experience written by Jenny Colgan.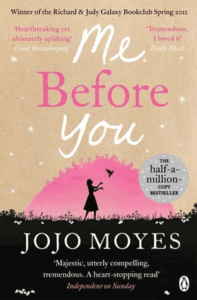 Me Before You by Jojo Moyes
There are always two kinds of people; Ones who need joy and light in their life and ones who bring joy and light in everyone's lives. Lousia is the most optimistic individual who can always solve any problem with a mean cup of tea, but her optimism is put to test when she meets Will Traynor, a wealthy and intelligent man, who was physically impaired after a terrible motorcycle accident. The accident not only affected him physically, but it broke his spirit too. A once wild man, suddenly restrained to be left in the constant reliance of others, caused him a great amount of distress. And like a fireball in darkness, Lousia storms into his life with all her colours and passions, restoring his ever so dreamy smile and repurposing his existence. Their dynamic is ever so unique, yet  enchanting with such pure emotional connection created by none other than Jojo Moyes. Grab some paper towels and hop on a beautiful emotional ride, whizzing through the love story of Louisa Clark and Will Traynor.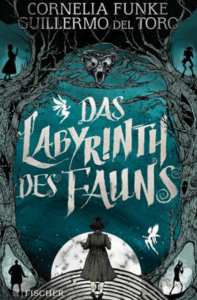 Pan's Labyrinth by Guillermo Del Toro & Cornelia Funke
Two stories intertwine with each other as they grow out in their own way. Ofelia's tale frolics through a forest of magical adventures and whimsical quests to protect her mother and her unborn brother. Mercedes on the other hand, strides over bloodshed and immeasurable loss to protect her brother from the waging civil wars of Spain that has found its way to them within the dense forest. The one person Ofelia and Mercedes seek to escape from is the grasp of the merciless wolf, step father to Ofelia and master to Mercedes, Captain Vidal, a man with violence for a heart and an unquenchable thirst for blood. Vidal's true love is darkness and suffering, and that is exactly what he is known for. Pan's Labyrinth is an unbeatable masterpiece created by Guillermo Del Toro and Cornelia Funke. Follow along on a thrilling quest to find out how their lives twist and turn, coming to the final question of who succeeds and who is defeated.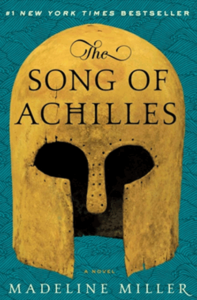 The Song of Achilles Madeline Miller
Let's travel back to ancient Greece to when gods and goddesses roamed the earth, when war was waged in the name of beauty, and when one of the greatest of warriors was born, with a destiny so loud and bright that his name shall be echoed through time. Achilles, son of the mighty king Peleus and the wicked sea goddess, Thetis. The world speaks of Achilles as a brave warrior, an invincible demigod, and many more titles that honour him, but 'The Song of Achilles' is a story narrated from the perspective of Patroclus, an exiled prince, sent away to the court of King Peleus. Patroclus admired Achilles in a way no one ever did. In the eyes of Patroclus, Achilles was so much more than just a friend or a demigod. And when Achilles was just as enamoured of Patroclus, his tale of bravery, folds into a beautiful love story. A love story, so exquisitely written by Madeline Miller, capturing the legendary skilled warrior, through the lenses of a lover.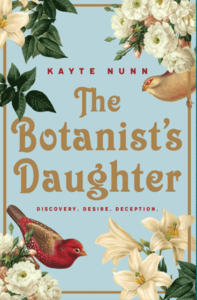 The Botanist's Daughter by Kayte Nunn
The debut novel of Kayte Nunn, introduces two formidable women, from completely different timelines each, battling their own purposes by embarking on a journey much bigger than they can ever comprehend. Elizabeth, a sheltered daughter of a well-known botanist in Victorian England, sets on a perilous quest to fulfil her late father's last wish, to find a rare and magical plant. In the modern present, Anna, a horticulturist, finds a mysterious box consisting of marvellous objects, which ignites flames of curiosity in her mind. From that moment further, Anna's curiosity leads her on an inevitable quest to find out more, or was she determined to find herself through this unknown adventure she was resolute to follow through? Hop on a beguiling journey, switching between two worlds interwoven and bound to meet at the end, by Kayte Nunn.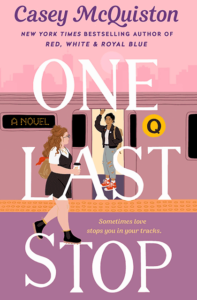 One Last Stop by Casey McQuiston
Like many of us out here, refusing to believe in magical romances and filmy moments of spotting true love, August was one such girl, dragging herself to simply get through the day, and not a single moment flew by without whining about how mundane her life is. Little did she know what the future had in store for her. On one such miserably boring subway commute, August meets Jane, a dashing woman with a charming smile and a spark of newness in August's dull reality. But, as the phrase goes, 'what's worth having never comes easy', August finds out that Jane was a resolved queer activist from the 70s, lost and displaced in time. And just like that August is determined to do everything in her strength to help Jane. August's once monotonous life, twists around into a whimsical love story of delightful romance and undying hope, authored by the one and only Casey McQuiston.