In a world where pants were for men, dresses couldn't be long, and lingerie was for behind closed doors. For several years, women were forced to dress a certain way. The garments showed status and many times, women were not allowed to choose their own outfits. But now fashion has never been more about self-expression and body positivity. 
Well, thanks to a number of stylish women in history brave enough to challenge the rules, formerly taboo trends can now be considered an everyday look. The freedom of modern fashion has cemented the way for unisex style and leisure wear to dowse the industry and allow for true individuality among people.
During Women's History Month, we will be highlighting women who broke boundaries in fashion and paved the way for iconic outfits, cuts and trends. 
Diana Ross
Already one of the most talented women in music, Diana was a fashion and style icon. Pushing ever disco glam look and spider lashes were her staple outfits and iconic look. She quickly took over the 60's as a diva icon and this was a huge step forward especially for women of colour during that time. 
Bettie Page
The infamous Queen of Pin-Ups, came up to fashion with the mentality of the clothing fitting her, instead of the other way around. Page continually made her mark on fashion and media, particularly with her controversial posing that all but started a revolution. She empowered women to express themselves without hiding their bodies, Page became the most photographed model of the 20th century and a symbol for millions. 
Rei Kawakubo
Perhaps you have seen the motif on playful Chuck sneakers or a classic striped t-shirt, also on an elaborate runway look? Comme Des Garçons' famed googly-eye heart is one of the most recognizable fashion symbols to exist, and behind the brand is Japanese designer, Rei Kawakubo. Establishment of her diverse label in the early '70s and later creating Dover Street Market, a dynamic fashion retailer, Kawakubo has made her mark on the fashion scene in a very global manner. With noteworthy stabilities in the Asian, European, and American fashion markets, Kawakubo's unlikely start at a textile factory has led to incredible success in design and business spheres alike.
Hattie Carnegie
Despite having no garment construction capabilities and no wealthy family to fund her, Carnegie rose to become one of the most powerful fashion figures of the 20th century. By curating the most talented American designers Claire McCardell, Pauline Trigèlle, and Norman Norell to name a few, Carnegie became the ultimate tastemaker for women's style at the time through her New York business.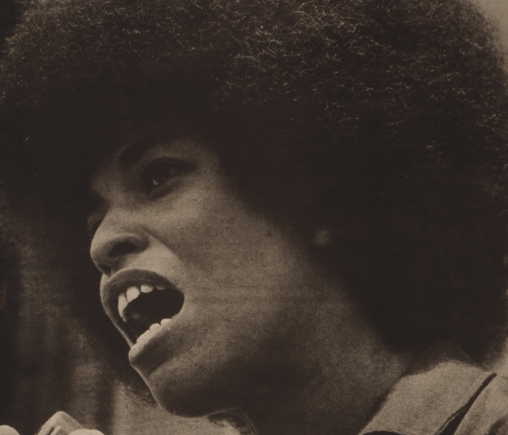 Bonnie Cashin
Nowadays that "layering" is all the rage, it is about time we pay respect to its inventor, Bonnie Cashin. Her lasting role as America's sportswear connoisseur, Cashin was the first to introduce many fashion firsts. From using both leather and fabric in the same garment to creating the use of metal hardware in clothing and accessories, the designer initiated much of what we take for granted today.
Anne Lowe
Lowe was the preferred dressmaker of New York City's elite. Not fairly the typical career path for a Black woman in the early 1900s, especially one whose grandmother was born into slavery. But Ann Lowe successfully took over her mother's seamstress business after her death, and transported it to New England. Lowe's designs were innovative, lavish. Every woman desired a custom Lowe in the Kennedy's status-circle. 
Madonna
Singer, entertainer, and all-around fashion icon, Madonna is accredited for intensifying female sexuality in a positive light. Beginning in the '80s, the performer capitalized on provocative statement looks such as fishnets, cone bras, and sheer lace. Her usage of underwear as outerwear led to the eventual public acceptance of fashionable exposure. Madonna's historic legacy made a tremendous impact for not only the women of her time, but modern designers and style influencers today
Marlene Dietrich
Both on-and-off-screen, Dietrich became known for dressing in men's suits. A trailblazer concept, her unisex trouser and blazer combo rebelled the womenswear morals of the era and reached an extraordinary audience. Even while endangered with arrest for her signature style by Paris' chief of police, Dietrich upheld her iconic image. Marlene's endurance earned her the lifetime achievement award from the Council of Fashion Designers of America (CFDA), and a significant influence on Yves Saint Laurent's Le Smoking look.
COCO Chanel
Perhaps the most influential fashion designer in history. Gabrielle Bonheur, otherwise known as "Coco" Chanel, was a French fashion designer who artistically provided women the freedom to dress how they would like. Most notably, her unstructured pieces introduced the use of jersey fabric. Chanel revolutionized the idea of womenswear and brought forth timeless silhouettes and accessories. In the mid-1920s, Coco introduced the legendary Chanel suit and Little Black Dress. Both designs featured elements borrowed from menswear and focused on emphasizing comfort rather than the corseted constraints of the time. Chanel's influence evolved the meaning of womenswear while proving style could be both sophisticated and simple.