The best way to define Benedetta Paravia is to probably say that she can't be defined at all. You can call her a dreamer, a pragmatist, an author, or a lawyer ― and you'd be correct in all cases.
The Italian multi-disciplinarian describes herself as a free spirit who follows the calling of her heart.
At the age of eight, she described this feeling in a poem called "Le farfalle", or "The frailty of life" in English, which she handed in person to Pope John Paul ll of the Catholic Church.
She even changed her name to Princess Bee to fit her character.
It became her adopted stage name in 2006 when she says Jordan Webb, the son of former Beverly Hills mayor Stephen Webb, couldn't pronounce her name and told her: "your grandmother was a princess, so you are" as well.
The descendant of the royal Savelle family founded the non-profit organization "Angelus Onlus" to provide medical care for Italian children afflicted by war.
In 2005, she organized and directed the UAE-Italy Economic Partnership Forum to strengthen the political and economical relationship between the two countries.
At the end of this year, she will take part in the long awaited Expo 2020, by hosting the Opera Star – International Opera Awards, where Benedetta says a "big surprise" will be revealed.
Victor Magazine caught up with Benedetta in Dubai to speak with her about the journey that led her to this pinnacle moment.
How has your music evolved over the years?
"I am not addicted to the applause."
I was just a child when my teacher chose me to be the lead singer in primary school. When I was eight, my family moved from Salerno to Rome, where I was educated in a Catholic school and became the leader of the Sunday Mass chorus.
It was fun, and I always felt very appreciated by all the other children and parents for my skills.
At the age of 18, I studied opera and became a trained soprano. My teacher wanted me to pursue a career in Italian and US theaters, but I didn't like his idea at all!
I do not need to be surrounded by an audience to be happy and I am not addicted to the applause. I prefer a tacit admiration for everything I do.
So I left my opera studies and completed my master's degree in law. Along the years I have produced songs and video clips for charity purposes.
My first one was "Angels – a song for peace", dedicated to all child victims of war.
My latest one was released in December 2020 in Egypt, and it's a mashup of the song "Thalat Daqat", or "Three beats" in English, by Egyptian singer and composer Abu. My new version is in Spanish and Arabic and it's called "Tres Veces Latio'", which is exactly the translation of the Arabic meaning.
I am currently working on a song which is a tribute to Dubai. I found my old demo which I thought was lost. I have asked the underground composer Stefano de Carlo to remake it into a contemporary song. I gave the new electronic arrangement to the superior artist Guy Manoukian who made it waw!
This song will be published by Sony, and it's my tribute to my beloved Dubai.
How did music lead you to become a multi-disciplinary humanitarian, cultural ambassador, author, producer, and to an extent a legislature?
"I am a philanthropist, not a humanitarian."
Music is love, love contains everything. I was always blessed with many interests in life. I would like to first explain that I am a philanthropist, not a humanitarian. A philanthropist does not get paid for carrying philanthropic activities and the activities are done from their own pocket.
When my family and I founded ANGELS charity, we started operating in favor of sick children in Gaza by using our own financial resources and by always involving the Israeli authorities who used to open the Erez Crossing.
I love to do a variety of things just because it is in my DNA, yet my family was sometimes concerned about my choices.
At the age of 15, I took a flight to Puerto Rico. It was my first flight ever and I was under childcare as an underaged traveller.
When I arrived in San Juan, I went to the most dangerous place at that time — the infamous Caserio. The police were not even entering there since about two or three people were shot there per day.
When I arrived, I told them "I want to help your children's community".
I asked my family members to send money for the children there to be able to go to school and buy basic goods. They didn't have shoes, and a small amount of money went a long way.
The rest is history, but my parents were totally unaware of my escaping home to such a dangerous and far place, they were about to have a heart attack when they found out.
When I became an adult I realized how much pain they must have suffered because of me.
How does music translate into your work in these fields today?
"I can cry easily listening to powerful or touching music."
Music is important all across my media productions. Music has made me vibrate since I was in my mother's womb. I can cry easily listening to powerful or touching music.
I think I have musical thoughts as well as a very big capacity to visualize things and I love to translate visions into actions.
How did your connection to the UAE begin?
"… we became an instant family."
I arrived in Dubai in 2002 with my brother for a vacation, we were just a girl and a boy from a very well known Italian family. Yet in the UAE, no one knew about our background. They welcomed us and loved us with the world famous Emirati style of hospitality – and then we became an instant family.
The smell and the beauty of the desert did the rest. I loved everything here at the first sight.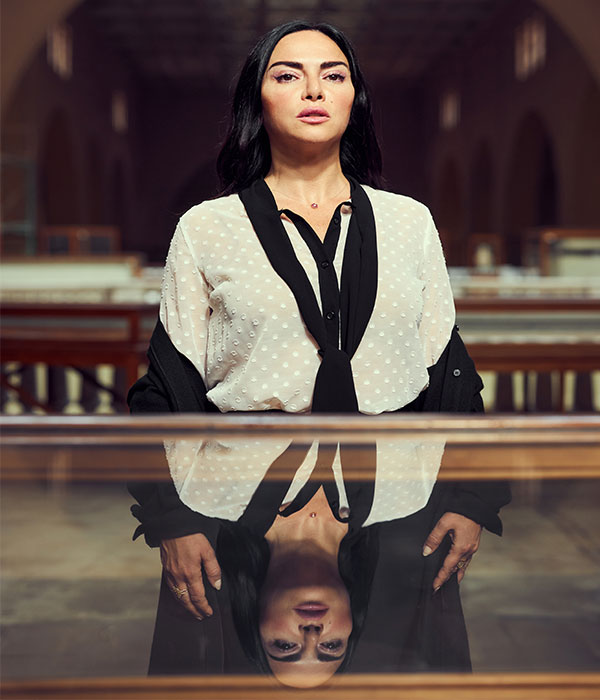 Since 2005, you have worked to strengthen UAE and Italy relations. Where did these relations start and where are they now?
At that time there were only a few Italians in the UAE and the Italian companies in Dubai were just 10. Over the years I brought so many Italian entrepreneurs with a company that was called "Al Wasata" (the bridge) of which I was a shareholder.
Today, Italy and the UAE have strong and healthy business and cultural relations. Thanks to all those Italians, like me, who believed that UAE is the best country to have an international base.
I started with a beautiful educational project called "The Inter-cultural Project". I organized courses for many Emirati students in Italy.
What do Italy and the UAE have in common as nations?
Ladies in the south of Italy are very similar to Emirati ladies. There is also the level of hospitality and the importance placed on family relationships, which are at the core of both cultures.
What I like even more is when you break the formality with Emiratis, they have a pure and enthusiastic heart, like children.
You have said you are described as a changemaker in the Arab global renaissance. How would you define this renaissance and your role in it?
"I've tried to destroy ignorance and prejudice."
I always tried to do a lot for women communities and with my cross media series "Hi Emirates" and "Hi Dubai" I started to show westerners how this country is supporting and favoring the role of women in all levels of society.
Media companies in many countries started to show great interest in how I portrayed this positive topic. Hopefully I will continue my series in Saudi Arabia and in other Gulf Arab countries.
The media started to associate me with the positive changes that are happening in the area. I feel greatly honored for this. I have always explained to westerners that Islam is a religion of peace and I've tried to destroy ignorance and prejudice.
What involvement will you have at the upcoming Expo 2020?
I will be revealing, Insha'allah, a big surprise for the city of Dubai with a song. I will also help organize the "Opera Star – International Opera Awards" for the Italy Pavilion, which will be held on December 29th at the Dubai Millenium Amphitheater.
You can find more information about Benedetta's upcoming projects on her website and on Instagram.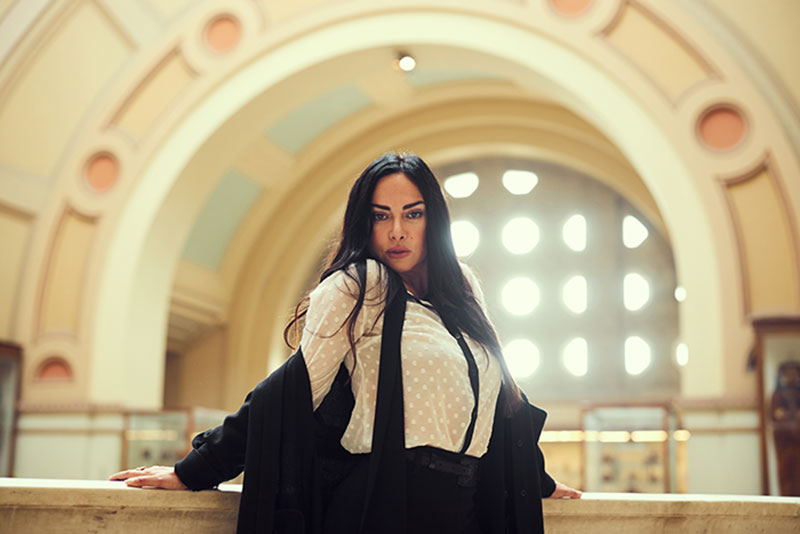 #thevictormagazine #victormagazine #fashion #fashionmagazine #magazine #art #lifestyle #dubailife #influncerlife #blackfashion #culture #victor #UAE #dubai #instagram #influencer #influencers #socialmedia #social #beauty #antiaging