If there was a species on this planet that has been placed under the microscope of society for the longest of periods, and yet has been perfectly misunderstood, that would be none other than a woman. Every single thing about her is a conclusive statement on who she is or who she must be and it is never up to her to decide her destiny. But the writing community refuses to leave it at that. Here are some books that shatter the stereotypes of the potentials and capabilities of a woman and present the raw beauty of what she truly possesses.
Circe by Madeline Miller
The historians saw her as a wicked sorceress. A woman who was irrational, dangerous, and who simply needed to be controlled. Circe, daughter of the great titan of sun, Helios, and the Oceanid nymph, Perse, was not as formidable as her father, nor did she possess the beguiling beauty of her mother. She resembled a mortal in every way possible, other than her golden eyes, even though her family consisted of only immortal beings. She was the odd one out regardless, and when a woman is alone in a world, she is bound to face the horrors of it all on her own. Shun away from her family, Circe found refuge in the heart of a mortal but, when even he turned his back on her, her bitterness turned into her greatest weapon, her sorcery. Every time someone wronged her, she fired up her emotions into her magic, making her the most feared creature by the gods and the mortals. Madeline Miller has captivatingly rewritten the tale of Circe through the eyes of a woman and has finally made sense of the sorceress's villainous nature.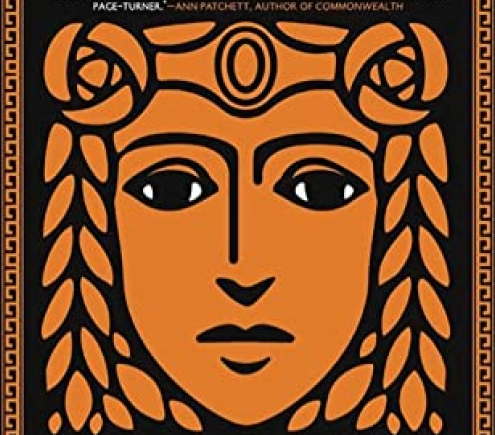 Cinderella is Dead by Kalynn Bayron
When Cinderella wedded the love of her life, prince charming, all was well. The flowers were fragrant, the sun shone brighter, the birds sang ever so melodiously, but obviously, her marriage to the prince was simply the beginning of a new story. In this book, authored by Kalynn Bayron, two hundred years after the death of Cinderella, the story of Sophia, a girl who thrives in the horrid kingdom of King Manford, the same kingdom that once was a land of love and light, twists into a tale of rebellion. Elegant fancy balls that take place in this kingdom comes at the cost of the voices of women. A man can choose anyone to be his wife regardless of her interests and when Sophia is forced to play the role of an obedient lady, her conscience tells her to do otherwise. She bolts out of the ball, gaining the enmity of the King and every other man present at the occasion, but that night onwards, Sophia finds out the dark truth behind the life and death of Cinderella. Read the true tale of Cinderella, but without the charms of the fairy-tale filters.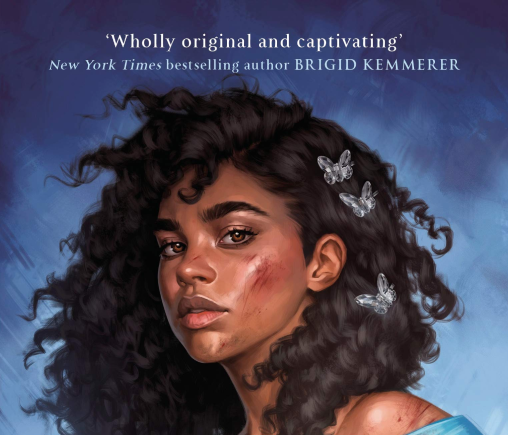 Anne of Green Gables by Lucy Maud Montgomery
In the fictional town of Avonlea, a quaint and tight-knit town within the picturesque province of Prince Edward Island of Canada, Marilla, and Mathew Cuthbert, two aging siblings, require help around the farm and expect a boy's arrival from the orphanage. Instead of a boy, a redhead, as feisty as a fireball, arrives at Green Gables. Anne Shirley, a girl who knew truly little about being loved, finds haven in the home of the Cuthberts as they embrace her as their own. Anne restores the melody of Avonlea with her immeasurable scope for imagination and impulsive nature of optimism. She welcomed everyone in her life with an open heart and open mind, impacting the lives of many, from the witty Rachel Lynde, competitive yet charming Gilbert Blythe to her bosom friend Diana Barry. Lucy Maud Montgomery's Anne, is an empowering character who never fails to ask the needed questions and voice out when others will not. Immerse yourself into the town of Avonlea as Anne makes her way into your hearts as well.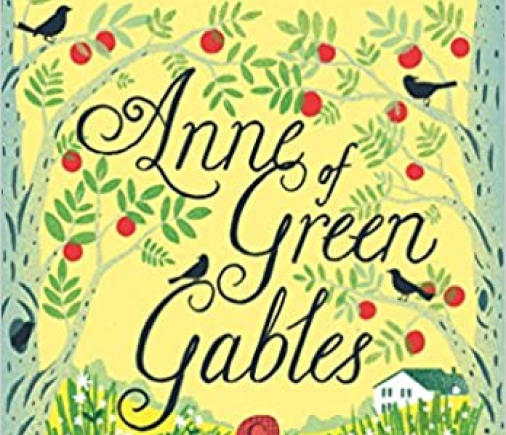 The Queen's Gambit by Walter Tavis
Chess, the war of strategies and choices, all cornered down to a board of moves, was exactly the life of Elizabeth Harmon. Beth, raised by the walls of the Orphanage that served as her shelter, also gave her the chance to find her true calling, chess, when she stumbles upon the Janitor playing all by himself. Mentored by the Janitor, Beth rises in ranks as the word of her talent spreads out wide, but as she progresses, it gets that much harder to make her way in a world where she was playing a man's game. While gaining a remarkable momentum in the world of chess, she must also deal with her very own demons, an unhealthy addiction to the little green pills her orphanage introduced her to. Flip through the story of Elizabeth Harmon, a fictional chess prodigy, and an exceptional character created by Walter Tavis.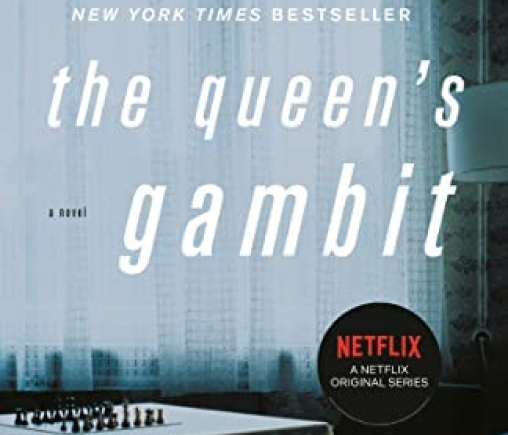 The Once and Future Witches by Alix E Harrow
There was a time when witches were powerful and magic was widely spread in the town of Old Salem, but, now, witchcraft is illegal. Magic is banished off the grounds but is it really gone? Three estranged sisters with troubling pasts and struggles of their own are reunited when the oldest sister, Beatrice, performs a partial ritual which reveals the magical tower in the sky. Even if only for a moment, it proved that magic was still in the air of New Salem. When the youngest sister, June, demands for witch rights at the New Salem Women's association, she is kicked out but motivated to start her very own association with her sisters for every woman out there, just as unique as themselves; Beatrice Belladona, a lesbian, Agnes Amaranth, pregnant out of wedlock and James Juniper, a murderess. Just when they thought they were ascending to their very own lime light, Fringe party politician, Gideon Hill swoops in to ruin their efforts by scapegoating the witch sisters with the blame of plague, poverty, and more panic. Plunge into the dark drama of an alternate 1893 New Salem witching folklore that speaks about suffragists and the realities of injustice authored by Alix E. Harrow.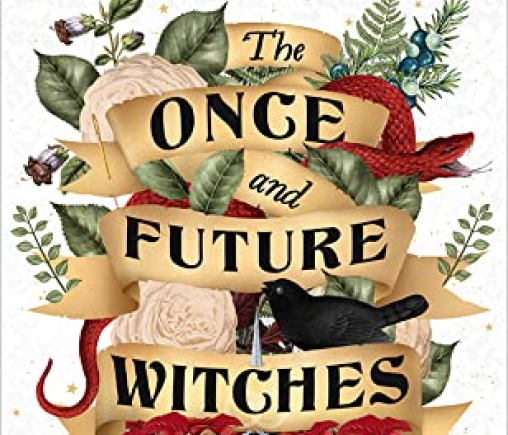 Two Old Woman by Velma Wallis
Velma Wallis, rooted to the Athabaskan tribe of Alaska, recites a story she was told from her childhood with vivid details of the ceaseless labour, two elderly women who are even though mobile, but still require assistance, are left behind by their tribe through the frigid winter for the sustenance of the tribe. Knowing very well no one would voice out for them in fear of instigating violence in the tribe, the ladies, stand up for themselves and swear to 'die trying.' Their struggles through the unsympathetic winter is written admirably with such detail to their character development and their unwavering resilience. Cozy up under the blankets as you hop on the straining journey through the merciless winters with Ch'idzigyaak and Sa.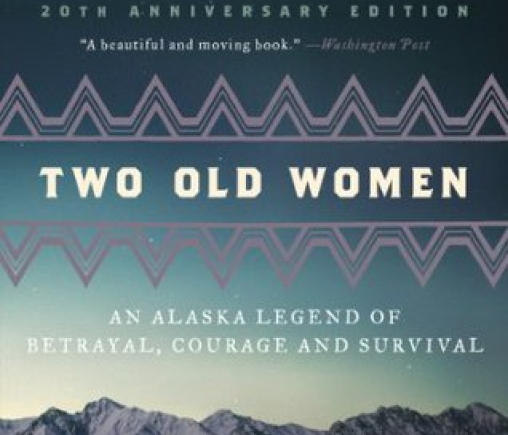 The Queen of Jhansi by Mahasweta Devi
Manikarnika, also known as Rani Lakshmibai, Queen of Jhansi, led the first war of independence against the British in the uprising of 1857. Rani Lakshmibai was a woman of strong morals, unfaltering determination, and a great visionary who was willing to risk it all for the freedom of her motherland and her people. Mahasweta Devi was compelled to pull extensive research on Rani Lakshmibai since there was no written material about this said warrior queen. Devi has managed to capture the fiery spirit of Rani Lakshmibai, by providing a vivid image of the queen with her unbound curls flowing as she rode on her horse untamed, by captivating her remarkable quality to lead her soldiers to war just as resolute as herself and most importantly, by bringing her name to the world to show her exemplary efforts, for the freedom of her motherland. Rani Lakshmibai, even though was martyred on the battlefield, remains the glorious queen she once was, in the hearts of those that read her sagacious story authored by Mahasweta Devi.