Encompassing pop, rock, hip hop, indie, and everything in between, here are some of the albums released by Asian artists this year that may leave a glowing impression—especially on the first-timers.
—
It is no secret that Asian music is currently enjoying a rise in popularity thanks to the breakout success of the likes of BTS (South Korea) and artists of Asian descent such as Bella Poarch (Filipino-American), Rina Sawayama (Japanese-British), and Japanese Breakfast (Korean-American). That being said, there are still a lot to explore in the heart of the Asian music scene itself. For music audiences who are interested in getting to know the Eastern soundscape for the very first time, here are some of the coolest Asian albums and EPs to check out!
(The list is presented in alphabetical order)
Abdon Mech – From a Bamboo Room EP
Digital release date: April 24, 2021
Sometimes the biggest noise comes from a whisper. Such expression couldn't be more accurate to describe India native Abdon Mech's latest EP From a Bamboo Room. The acoustic pop record offers a heavy dose of gentleness as Mech croons about redemption ("Human"), hopeless romance ("Dopamine"), and that delicate thing called love ("Gonna Be"). He is more than just 'a man with a guitar', though, as evidenced in "Give Me My Soul Back" where he channels The Beatles-esque level of poetry ("How can you be the storm and the soothing sea collided / How can you call me yours and leave my heart all divided"). Originated from Nagaland, the 21-year-old singer-songwriter's impressive artistry has been covered by prestigious media such as GQ India and Rolling Stone India.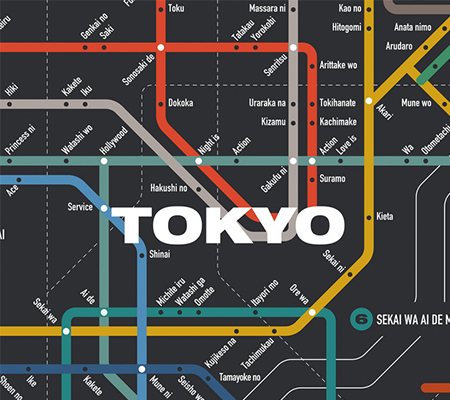 BURNOUT SYNDROME – TOKYO
Digital release date: June 23, 2021
Only by listening to the J-rock band's TOKYO will the audiences—both in Japan and overseas—realize that the threesome is more than just anisong rockers. While the band has released impressive albums since their formation back in 2005, TOKYO is arguably their brightest and most hopeful record to date—a worthy antidote for these afflicted times. Lead vocalist Kazuumi Kumagai's rousing cry for spirit is both infectious and unmistakable in tracks such as "Good Morning World!", "Rosaro wo Hazushite", and "PHOENIX". The band is sonically on fire when they're adding atypical sound, either traditional ("BLIZZARD") or futuristic ("2020 Shibuya Odyssey"). Ironically, the band shines the brightest when they slow things down ("Hikousen")—proving once again that J-rock is more than just thunderous spectacles.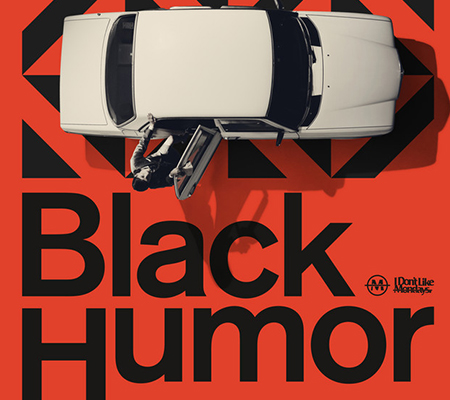 I Don't Like Mondays. – Black Humor
Digital release date: August 18, 2021
The Japanese pop band's latest album pretty much represents the evolution of the J-pop music scene in the modern era. Rich with experimentation, Black Humor offers something for everybody: hip hop-influenced funk bop ("MR.CLEVER"), surf pop ("Zenbu Anata no Sei Nanda"), disco-influenced rock jam ("Sunflower"), and lo-fi beats ("Plastic City") to name a few. The band's self-deprecating humor further elevates the colorful personality of the album, i.e. when lead vocalist YU cheekily groans he's "spending my time at the park / Listening to lonely love songs / Like an idiot" in the delicious "Zenbu Anata no Sei Nanda". There are so many nuances to be found in both Black Humor and the J-pop music scene itself.
Iqbal M. – PSJKB
Digital release date: January 26, 2021
More often than not, there are two strategies for making an indelible music record: either the artist comes up with something revolutionary or they stick with the basics with impeccable execution. The Malaysian garage rock band Iqbal M. seemed to apply the latter with their 2021 release PSJKB. Throughout the album's 32 minutes and 42 seconds, the band conventionally mulls over romantic anxiety ("Pra"), city life ("Kota Memujuk (Merajuk)"), and heartbreak ("Kalau Tewas Nanti Parah") with equal irony and pathos. Despite their down-to-earth soundscape, it is "Seri Dewi Damak" that unveils the band's potential appeal to the global masses. If the song's lyrics were reworked in English while retaining its production, the genre-bending track could easily be mistaken for The White Stripes' long-lost jam.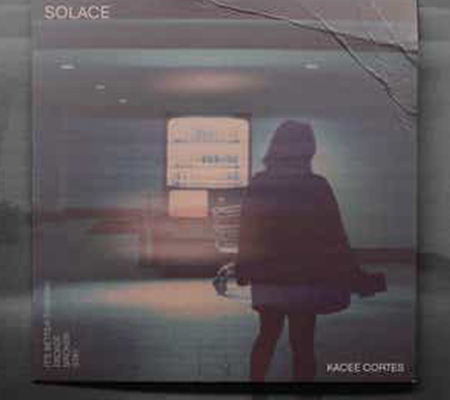 Kacee Cortes – Solace EP
Digital release date: July 30, 2021
The Philippines is starting to make the case for being the coolest dream pop scene in the modern era thanks to the likes of Leanne & Naara, Reese Lansangan, Ben&Ben, and Juan Karlos. However, the under-the-radar Kacee Cortes attempts to introduce a degree of modification of said genre with Solace, in which she blends her country's familiar dream pop with jazz ("It's Better This Way", "Stay"), funk ("Façade"), and post-rock ("Broken"). Cortes' instinct for witty, yet effective lyrics is intriguing (i.e. when she coolly rhymes "coolest" with "excuses" during "Façade") while her vocals make a soothing companion for a late night solitude. Cortes may be lacking in star power compared to Lansangan, but her promising EP indicates… Well, a promising future, indeed.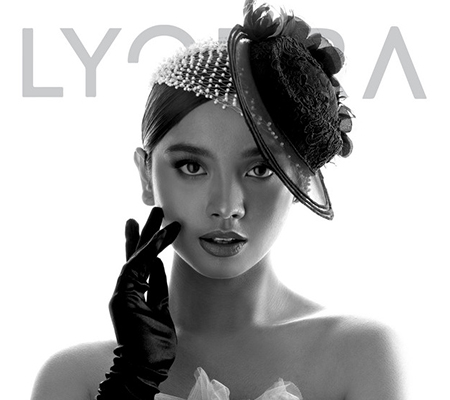 Lyodra – LYODRA
Digital release date: July 16, 2021
Accidental or not, the 18-year-old Indonesian singer and actress' self-titled album almost perfectly encapsulates the distinctive pop sound that has persisted—and gradually evolved—in her native Indonesia for the past 30 years and so. The album offers sweeping melodrama that once reigned her country's airwaves back in the late 90s and early 2000s ("Mengapa Kita #TerlanjurMencinta"), the chill pop mania of the 2010s ("Dibanding Dia"), and forward-thinking bops complete with Ariana-esque zest ("Oe..Oe..Oe..", "Sabda Rindu"). The crown jewel of the album is "Pesan Terakhir", which appeals beyond her Gen Z fanbase and further establishes itself as Lyodra's first classic. All in all, it's an ideal record for anyone looking for the first taste of the Indonesian pop machine.
Monsta X – One of a Kind EP
Digital release date: June 1, 2021
With many considering them the antithesis of BTS, what makes fellow Korean boyband Monsta X stands taller among the rest is their unabashedly aggressive style, no-holds-barred rap verses, and the boyband's flair for industrial rock elements. Year 2021 saw them release two different records: a studio album Flavors of Love and an EP One of a Kind—however, it is the latter that arguably leaves a different sensation in the eardrums. Narrative-wise, One of a Kind flirts with the idea of emotional extremism with a relatively more daring sensuality. "Rotate", in particular, proves that K-pop can be as seductive as Jason Derulo's greatest hits.
Pyra – fkn bad Pt.1 EP
Digital release date: August 20, 2021
Describing herself as "dystopian f*cking pop star", the 29-year-old singer, songwriter, and rapper has made a name for herself as one of the most original and outspoken artists in Thailand. Her 2021 EP, fittingly titled fkn bad Pt.1, finds Pyra being more unapologetic than ever. Her uncanny sociopolitical observation has become sharper as evidenced in hip hop bangers "Bangkok" ("Jump off my Bangkok / Get off my Bangkok") and "Dystopia" ("Wild wild life, living to survive / What have we done? What's going on?"). "Yellow Fever", however, serves as another masterpiece of Pyra's as she—alongside Japanese artist YAYOI DAIMON and Indonesian rapper Ramenvrl—screams "Ew!" at Asian fetishization. Who says a 'woke' record can't be fun?
Tanya Chua – DEPART
Digital release date: August 12, 2021
Unquestionably one of the golden voices of Asia, the Singaporean songstress Tanya Chua shows no sign of stopping—after carving herself an impressive career of 24 years—with her 2021 entry DEPART. Vocally, she consistently exudes romantic weariness with a hint of melancholia. The album's opener "Bluebirds" sets the tone as Chua completely displays every layer of her vocal chops, accompanied by lush orchestration inspired by traditional folk music. One of the more interesting tracks of the album, "Photographs", finds Chua teaming up with Italian-French singer-songwriter Carla Bruni as both songstresses practically create intercontinental magic. Ultimately, music fans don't need to be familiar with Mandopop music scene to appreciate Chua's enduring talent.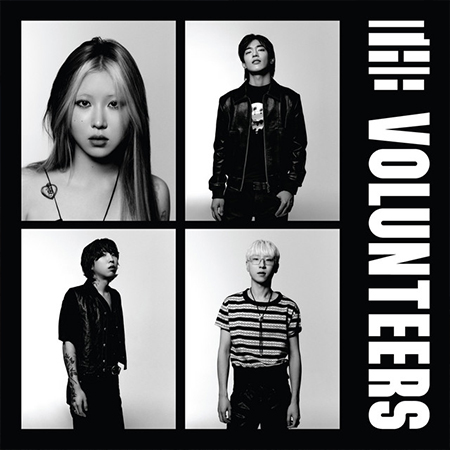 The Volunteers – The Volunteers
Digital release date: May 27, 2021
Regardless of their newcomer status in the Korean music scene, the pop-rock band's artistry is anything but stereotypical. Devoid of colorful and sugary K-pop sound that most global music audiences have been accustomed to, the foursome—consisting of Yerin Baek on vocals and guitar, Hyungseok Koh on bass, Jonny on guitar, and Chiheon Kim on drums—prove that there is an edge in the metropolitan Seoul. Baek, in particular, deftly showcases a different side of her musicality (by putting aside her solo project, which is predominantly pop and R&B) by channeling the rock goddesses of the 90s. "PINKTOP" feels like an ode to The Cardigan's Nina Persson whereas "Time to Fight Back in My Way" seemingly harks back to Sheryl Crow's early works. The album's closer—the simmering "Summer"—further seals the album as one of Asia's finest gems.