We all have struggled in stilettos but what would dancing in them look like. I've always wanted to dance but never felt like I fit in any of the mainstream choreographies until I saw a friend's insta-story. A guy, in a pair of black knee high stiletto boots was overturning conventional ideas of dance, readjusting the limits of masculinity and execution in his stilettos. A professional dancer and choreographer within Dubai's increasingly diverse dance scene, Elijah has been dancing, creating and teaching for over 10 years – known for his signature, empowered, gender neutral style, Elijah has been one of the most in demand choreographers in the city. 
ON EMPOWERMENT 
"All my classes focus on empowerment. I believe it is important that a person is comfortable in their own skin; that they have tapped into their inner unapologetic and fierce self before they do any choreo. 
I have always been afraid. I remember being that short, scrawny filipino boy at the back of the class in 2010, shy, insecure and unsure like am I supposed to be dancing? In my years of teaching, I've realized that a person's confidence plays a significant role in excelling in class and I wish that someone had taught me that when I was starting. Now I make it to a point that those who come to mine will feel at home and free from all their inhibitions. 
ON REDEFINING MASCULINITY 
I personally don't think I am redefining masculinity with my art. My classes are always fluid, a student can take the class however way he or she wants it – my choreography is a structure and you bring your own soul to it. One of my early dance mentors, Joe Abuda, told us that dance has no gender and it's all about the person's connection to their body.
Dancing in heels is not a gender-oriented issue as it is simply a talent that can be taught to many of the city's aspiring dancers and performers – after all, the city has a reputation for its diverse denizens, so diversifying talent is the next step. 
DANCING IN HEELS
There are two main things that I love when I put on a pair of heels; the extra boost of confidence and the danger that comes with it – and that is something I enjoy sharing to other people. As a dancer, wearing heels puts me on attack mode, that feeling of just making sure each muscle in your body is active and ready to kill a choreo. 
My Heels 101 along with most of my other classes target mostly beginners. Sure it's fun to dance with professionals and advanced dancers, the adrenaline is just exhilarating. However, the reason I enjoy working with beginners more is the journey. Normally, working with professional dancers ends as soon as the studio closes but with beginners, at least for me, you develop a personal relationship, you guide them as they discover and explore themselves and translate their movement in dance. For me, my students breaking out of their shells makes the journey worthwhile. 
ON DUBAI HELPING ME WITH MY CAREER
While a man dancing/teaching in heels isn't something new in the dance scene, the very idea of it still raises a lot of skepticism in the audience. Creating a name in the industry is not a stroll in the park and given that Dubai has an immense pool of talents, getting my name out there was definitely a challenge. Luckily, Dubai embraces new talents and people who have something new to offer. This has taken me from teaching small classes in Al Rigga, to choreographing some of the most prominent clubs, music videos, product launches and working full time at one of the biggest performing arts school in the city.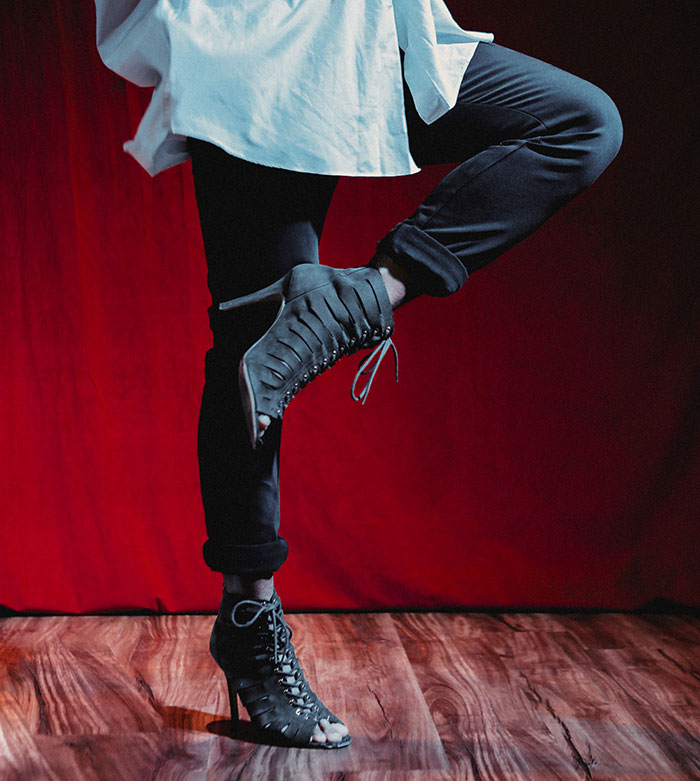 #thevictormagazine #victormagazine #fashion #fashionmagazine #magazine #art #lifestyle #dubailife #influncerlife #blackfashion #culture #victor #UAE #dubai #instagram #influencer #influencers #socialmedia #social #beauty #antiaging